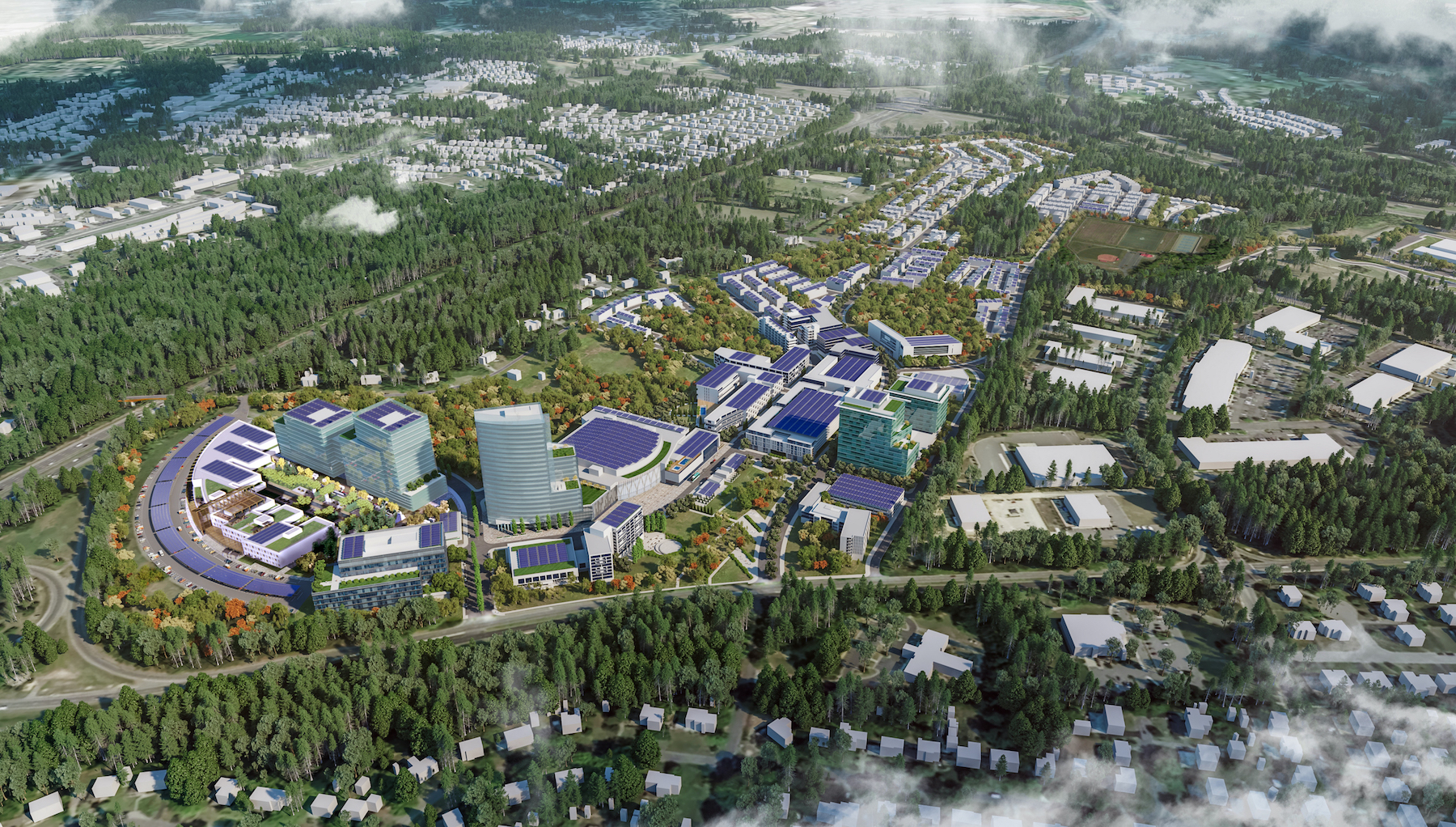 GreenCity and ASM Global have entered into an agreement for the development and operation of the proposed 17,000-seat GreenCity Arena in Henrico County, Virginia, planned to be the greenest venue in the United States.
The venue will be a central feature of the $2.3 billion development. It will be designed for concerts, family shows, sports and tournaments. The agreement also provides for ASM Global to partner in other components of GreenCity, including retail and hospitality.
"A growing list of touring artists as well as corporate sponsors are viewing climate change action strategies as key factors in their decision process," GreenCity Partners Principal Michael Hallmark said. "They can go anywhere. We want them to come here. Developing science-based targets and net-zero goals is just good business."
Henrico first announced GreenCity in December 2020 as a mixed-use development. The arena is being planned as a net-zero energy project; construction will be largely paid for by bonds issued through the GreenCity Community Development Authority, which was established by the Henrico Board of Supervisors on January 24.
"Henrico County is thrilled to welcome ASM Global as another key partner in GreenCity," said Board of Supervisors Chairman Frank Thornton. "The company has a stellar record operating hundreds of premier sports and entertainment venues throughout the world, including State Farm Stadium in Glendale, Arizona — the site of yesterday's Super Bowl LVII. With our Community Development Authority in place and ASM Global added to our all-star team, GreenCity has tremendous momentum and is ready for takeoff."