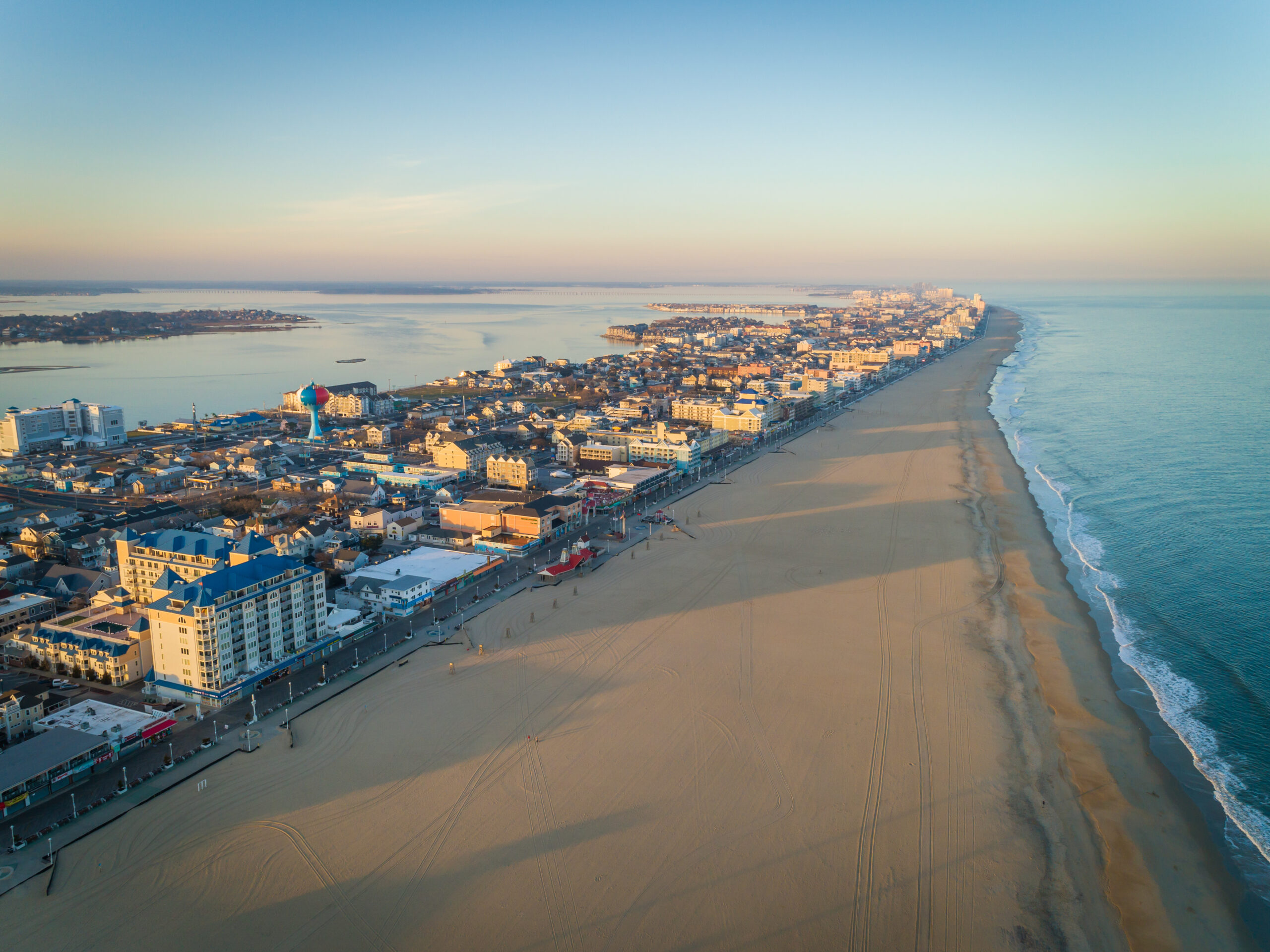 Why Ocean City for Your Next Meeting or Event?
In Ocean City, unique meeting and convention spaces create memorable experiences. Attendees will find myriad opportunities to rejuvenate, connect and energize throughout their stay in this destination renowned for its sparkling blue waters and fiery pink sunsets.
With its prime location near many of the most important business hubs in the northeast, Ocean City is a supremely accessible and scenic destination for groups. Planners can choose from a diverse array of group-friendly venues and treat their attendees to activities that include relaxing along 10 miles of white-sand beach, strolling a three-mile Boardwalk, trying their swing at any of  17 championship golf courses and savoring the cuisine at more than 200 restaurants. Fishing experiences, sailing adventures and delicious, fresh seafood provide even more ways to engage meeting, convention and sports groups.
Located in the heart of Ocean City, the recently expanded Roland E. Powell Convention Center is a bright, state-of-the-art facility located along the Isle of Wight Bay. This vibrant hub of activity, which reflects the excitement and energy of Ocean City, is also home to Ocean City's newest entertainment and event venue, the Performing Arts Center. Concerts, dance performances, and theater performances are hosted in the 1,200-seat venue, which also serves as an impressive space for private events.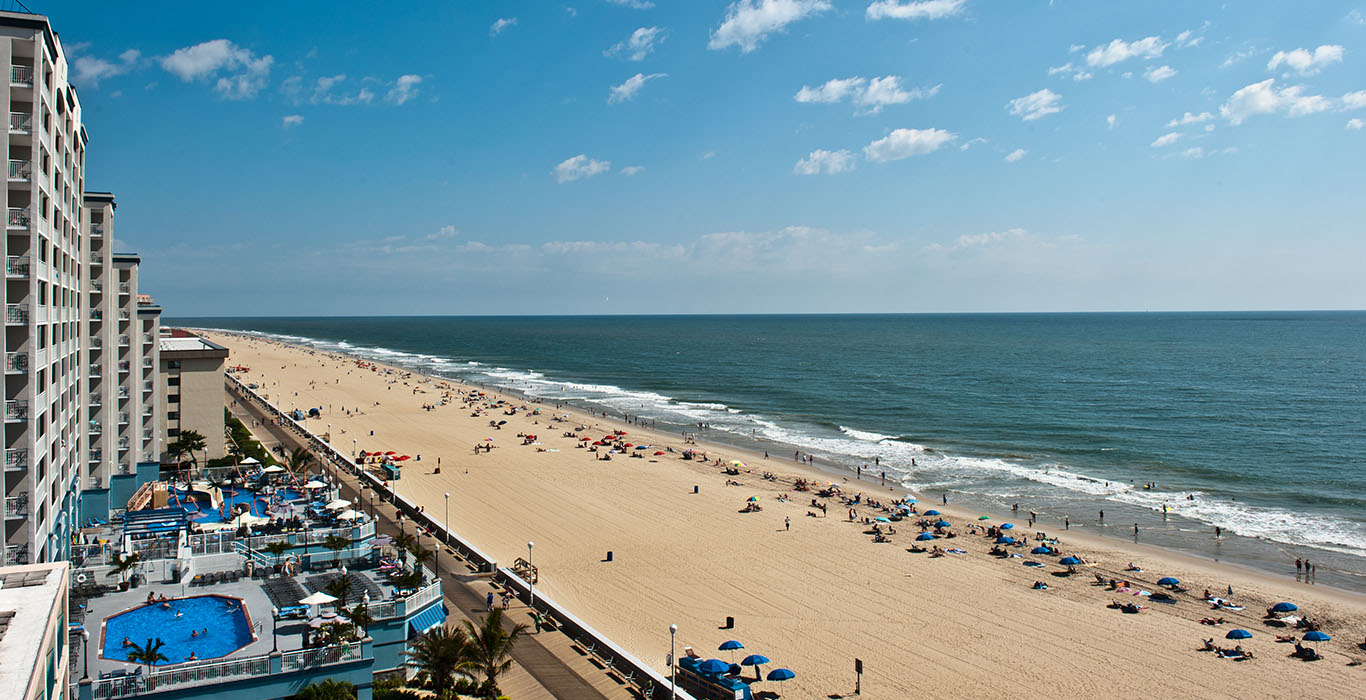 Travel Essentials
Taxes: Room tax, 5%; sales tax, 6%; total tax on hotel rooms 11%.
Convention Center: Roland E. Powell Convention Center; exhibit space: 95,000 square feet; number of meeting rooms: 21
Contact: Ocean City CVB
Transportation: Ocean City is served by Salisbury Regional Airport, 27 miles from downtown. Ground transportation costs from the airport to the convention center are about $69 via taxi and $49 via Uber and Lyft.
New and Coming Soon
Developers have proposed to build a Margaritaville Hotel and Resort on Ocean City's Boardwalk. Plans call for a 265-room property that will include three restaurants, three outdoor pools, a fitness center and 14,000 square feet of meeting and event space.
Ocean City has unveiled a new campaign that highlights its appeal for those looking for an ideal warm-weather destination that's within an easy drive of eastern U.S. cities. "Catch a Ride" is being promoted through a mobile pop-up event tour that also ties in with a new brand platform, "Somewhere to Smile About." Among the first to witness the new brand reveal was a group of planners who participated in a fam trip in early May. The visit, which showcased the destination's many offerings for the MICE segment, included hotel site inspections and tours of group-friendly area attractions like Windmill Creek Vineyard and Winery, the historic town of Berlin and Assateague Island National Seashore Park.
Ocean City continues to refresh and expand its group-friendly hotel offerings. The former Dunes Manor, for example, is being reborn as the Hilton Garden Inn Ocean City Oceanfront and is taking reservations for July 1 and beyond. The upgraded property has meeting space and a business center, as well as an indoor swimming pool. Also getting ready to show off a fresh look is the Ocean City Fontainebleau Resort, which has 40,000 square feet of meeting space; the property is under new ownership and is in the midst of a multi-million-dollar renovation. The Holiday Inn Oceanfront, meanwhile, is sporting refreshed interiors and a full overhaul of its outdoor space and swimming pool; the property has 6,700 square feet of meeting space.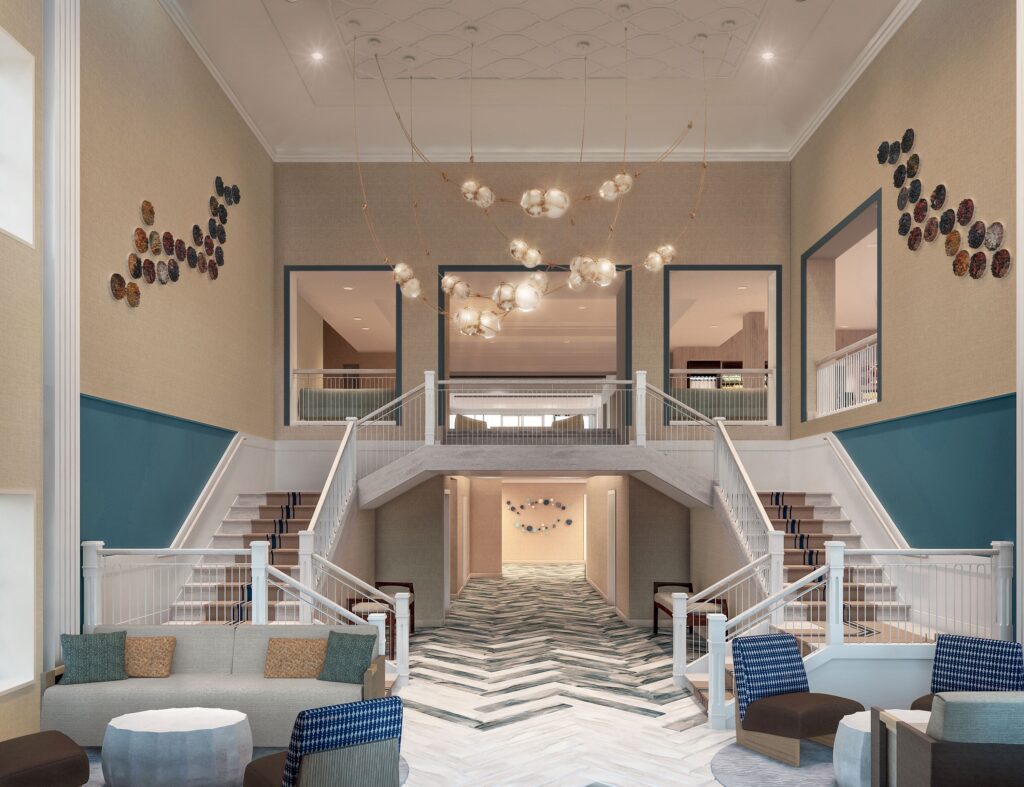 Meeting and Event Venues
The 250,000-square-foot Roland E. Powell Convention Center offers 75,000 square feet of exhibit space, a 19,126-square-foot Bayfront Ballroom, 15,000 square-foot Bayfront gallery, 21 meeting rooms, two executive boardrooms and a 1,200-seat Performing Arts Center.
The Cambria Hotel Ocean City – Bayfront, located near the boardwalk, is a stylishly furnished property with an outdoor pool, business center, tiki bar, poolside cabanas and more than 2,400 square feet of meeting and event space.
For a relaxed vibe near the beach, groups can consider a visit to Fager's Island, which is home to the award-winning Fager's Island Restaurant and Bar. The venue has lots of outdoor seating and serves a sophisticated menu of American and Pacific Rim cuisine.
Fresh seafood and Angus beef are among the specialties at Harbor Watch Restaurant, which is located on the southern end of the Ocean City boardwalk. The venue offers banquet menus and space for up to 250 guests for private events.
Groups can savor a variety of noteworthy wines at the Windmill Creek Vineyard, which serves reds, whites and a new line of fruit wine. The venue also offers fine dining at its Mariner House restaurant and frequently hosts live musical performances.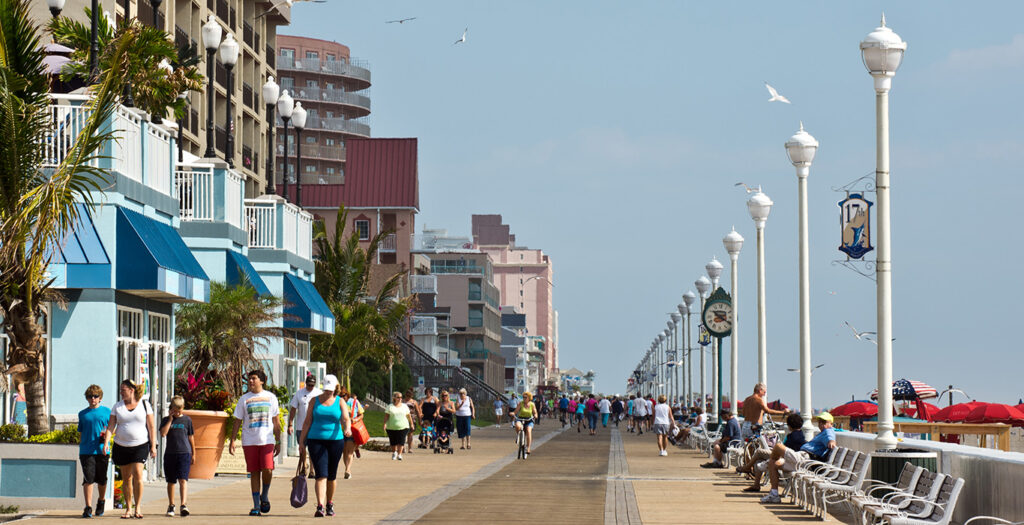 Sports Venues in Ocean City
The Roland E. Powell Convention Center can accommodate a full range of indoor sporting events, while the Performing Arts Center can host a variety of events including cheer and dance competitions, and award ceremonies.
Northside Park, Ocean City's largest and most popular park facility, is located just 11 miles from the Roland E. Powell Convention Center. The 58-acre complex is well-suited for sporting activities, thanks to its impressive array of facilities, which include walking and jogging paths, three lighted softball/baseball fields, a lighted soccer field, a multipurpose sports field and even a fishing lagoon. Concession stands, two piers and a gazebo add to the venue's appeal. Groups can also make use of a 14,200-square-foot gymnasium, complete with kitchen, community room, conference room and a sports annex with a 21,000-square-foot arena.
Additional public parks with sports facilities include John Walter Smith Park, which has basketball, tennis and pickleball courts as well as an 18-hole disc golf course, and Newton Park, which has baseball, softball and baseball fields, a walking and mountain bike trail and fishing pond.
The Ocean City Tennis Center can host a number of tennis activities, including tournaments.
With 17 championship golf courses surrounded by beautiful landscapes and water views, Ocean City is well-equipped to hold golf tournaments of any size. The destination is also home to several miniature golf courses.
Skateboarders of all ages and skill levels will find lots to like at the Ocean Bowl Skate Park, which is billed as the oldest operating municipal skate park in the United States.The 17,000-square-foot, concrete-based park features an innovative, 13,000-square-foot open concrete street course, complete with hit walls, hips and a small bowl.
The nearby town of Berlin is home to a popular facility for sports enthusiasts: the Northern Worcester Atlantic Complex, which has multiple baseball, softball and multipurpose fields as well as walking trails, a pavilion with grills and a concession stand.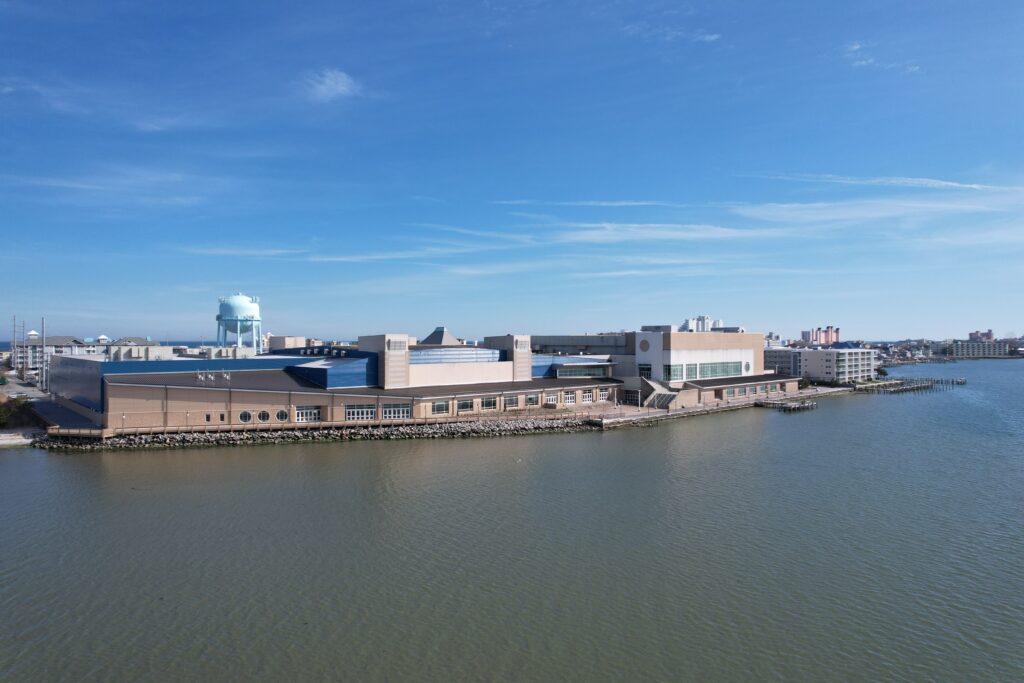 Things to do in Ocean City