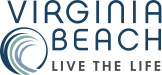 The US Youth Soccer 2023 Futsal National Championships, the first of its kind and hosted in collaboration with United Futsal, will be held February 24-26, 2023, at the Virginia Beach Sports Center in Virginia Beach, Virginia.
"We are thrilled to be hosting the 2023 US Youth Soccer Futsal National Championships in Virginia Beach at the Virginia Beach Sports Center," said Virginia Beach Sports Marketing Director Dani Timm. "We look forward to rolling out the red carpet for the athletes, coaches, and spectators during the championships. We hope that everyone visiting during the championship week gets an opportunity to enjoy our beautiful beaches, world-renowned boardwalk, incredible dining, and second-to-none hospitality."
US Youth Soccer will enable state associations to provide their member clubs the opportunity to participate in this new tournament. United Futsal is a leader in providing tournaments and events for youth futsal players in the world.
"We are pleased to provide USYS with a singular national event so that our members will have a clear pathway to success," said US Youth Soccer Chief Executive Officer Skip Gilbert. "United Futsal gives US Youth Soccer an opportunity to establish futsal as a cornerstone of our programming. Futsal develops skills that innumerable players have touted as the key to their success on the field. US Youth Soccer recognizes this value, and by offering this event, will reward those players and clubs with a pathway to achievement."
Since 2010, over 100,000 athletes, coaches, fans, and referees representing 25 countries have participated in United Futsal's World Futsal Cup, World Futsal Championships and Futures programs and precursory events.
"We are thrilled to be back working with USYS to deliver outstanding value for its members," said United Futsal President Rob Andrews. "Our collective years of experience, combined with the talent-rich USYS State Association futsal clubs and programming, will allow us to create a true competition pathway for all USYS members."