Gymnastics Leaps to
Year-Round Success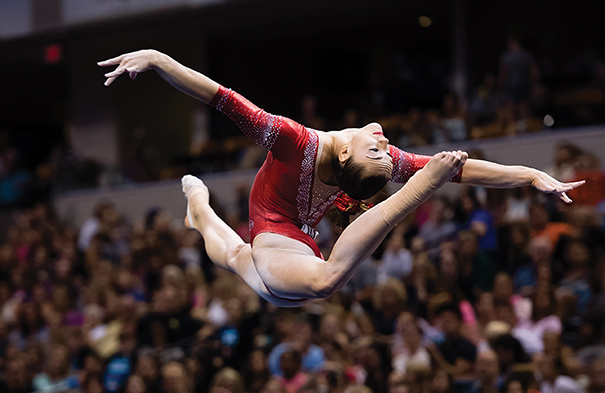 By Greg Mellen
Since the 2012 Olympic Summer Games in London, when an athlete nicknamed the "Flying Squirrel" helped vault the United States to its first women's gymnastics team gold medal since 1996, the sport has been tumbling forward once again into popularity. With the Road to Rio for 2016 coming into focus, gymnastics is looking to benefit from the so-called "Olympic bump" and rise to new heights of success.
"You have to make the most of the Olympics," said Steve Penny, president of USA Gymnastics. "You have to capitalize on that. Nothing is more important." Indeed, gymnastics has seen some of its best across-the-board successes in the past two years. The national team has commanded the podium in international competition and has been bolstered by strong grass-roots growth, which is good news for event organizers and host venues.
To read the rest of this story in the digital edition of SportsTravel, please click here.