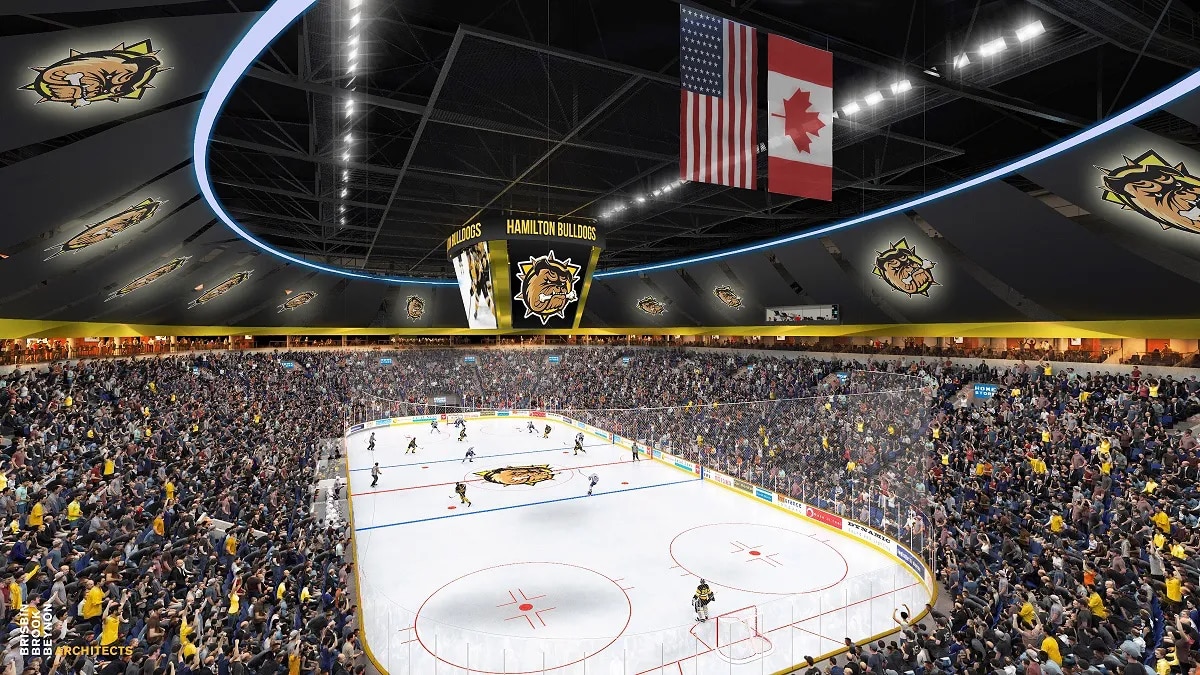 Oak View Group's new Canadian division has its first project as the FirstOntario Centre in Hamilton will undergo renovations starting in 2023 as part of a new entertainment district that will be privately financed by the Hamilton Urban Precinct Entertainment Group LP, a consortium of investors, development partners and venue operators.
The home of the OHL's Hamilton Bulldogs will have its hockey capacity remain at approximately 17,500 but the rest of the venue will have widened concourses, a new exterior, a new roof and locker rooms. The venue is also home to the Hamilton Honey Badgers of the Canadian Elite Basketball League and the Toronto Rock of the National Lacrosse League. Approximately 80,000 square feet in storage space will be converted to public spaces for use as restaurants and club spaces.
FirstOntario Centre was opened in 1985 and known as Copps Coliseum. It was home to Canada's 1987 Canada Cup victory against the Soviet Union and a number of games in the 1991 Canada Cup, including the finals. While it was built to NHL specifications in the hope of bringing a second NHL franchise to the Toronto market, that has never happened between the power of the existing Maple Leafs as well as the Buffalo Sabres less than 50 miles away.