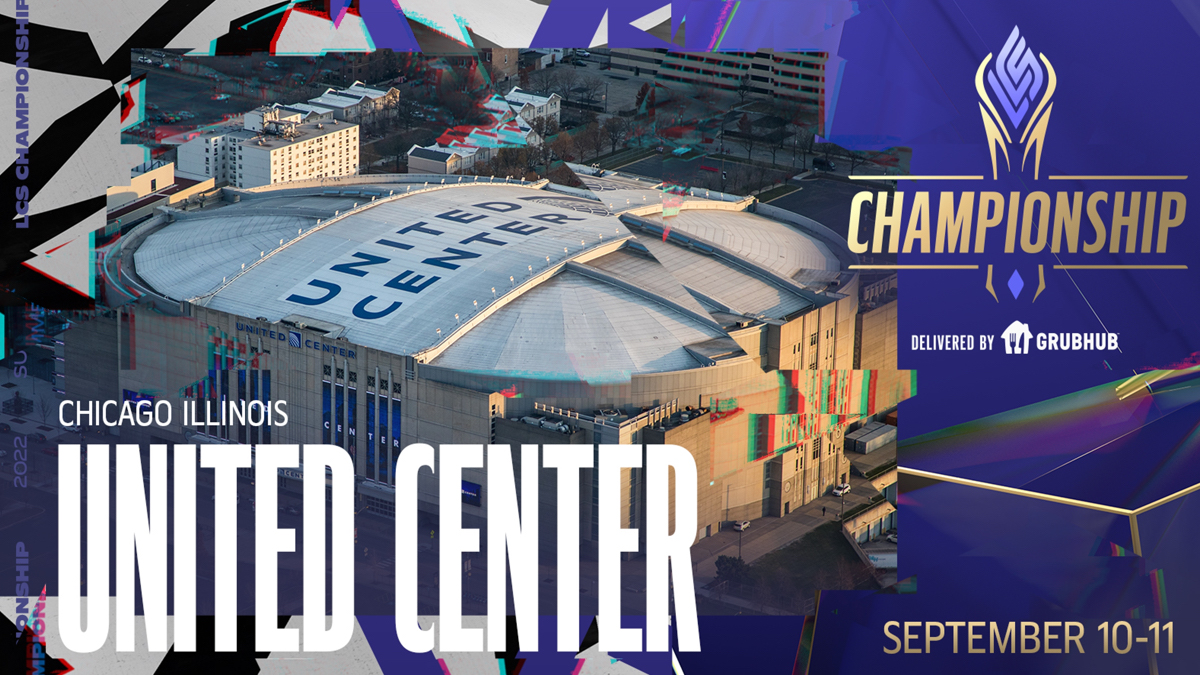 The 2022 League of Legends LCS Championship will be held September 10–11 at the United Center in Chicago, the organizers have announced.
Finals Weekend in Chicago is the culmination of a four-week, eight-team LCS Summer postseason, with the concluding best-of-five matches played at the United Center — the lower bracket final on September 10 and the Grand Finals on September 11.
All three participating teams will have already qualified for the 2022 World Championship in North America. The United Center, home to the Chicago Bulls and Chicago Blackhawks, hosts more than 200 major events each year including sporting events, and has welcomed more than 65 million fans since its opening.
To support the growth of Chicago's esports community, the LCS will work with the Chicago Park District, Youth Guidance and I Play Games! as official Youth Outreach Partners of the 2022 LCS Championship. The LCS will provide a behind-the-scenes experience at the United Center for local students, parents and educators including activations at Fan Fest, backstage tours and access to a panel where the guests can hear about careers and educational pathways into esports.