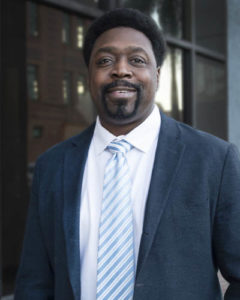 Highlands Sports Complex, a new multisport complex in Wheeling, West Virginia, has hired Harvey Greenidge as general manager. The announcement was made by the Ohio County Development Authority, which oversees the project in partnership with Sports Facilities Management.
Greenidge is a youth sports industry veteran who has previously worked with the YMCA. He has worked with prestigious sports organizations, including the YMCA. He brings more than two decades of experience in summer camps, youth development, sports programing and events management to the position. He also has experience booking major events, including professional boxing matches and concerts.
"Harvey Greenidge is a highly respected professional in our industry and we knew he would be a great fit," said Jack Adams, vice president of SFM. "We have seen his influence firsthand in his role at Aviator Sports and Events Center in Brooklyn and we have no doubt he will exceed expectations as the general manager of Highlands Sports Complex. Hiring Harvey for this role was an easy decision and we are proud to welcome him to the SFM family."
"I am honored to work for SFM and join the Highlands Sports Complex team," Greenidge said. "I look forward to bringing my expertise to the complex and offering this community the best in programming. My team and I will put Wheeling on the map for youth sports and programs."
The venue, which will open in 2020, will features 200,000 square feet of multipurpose sports space including six basketball/volleyball courts and vaulted indoor turf space. Other amenities will include batting cages, a second-floor mezzanine with views of the courts and turf, play climb, team and corporate meeting rooms, on-site concessions, and a fitness center.