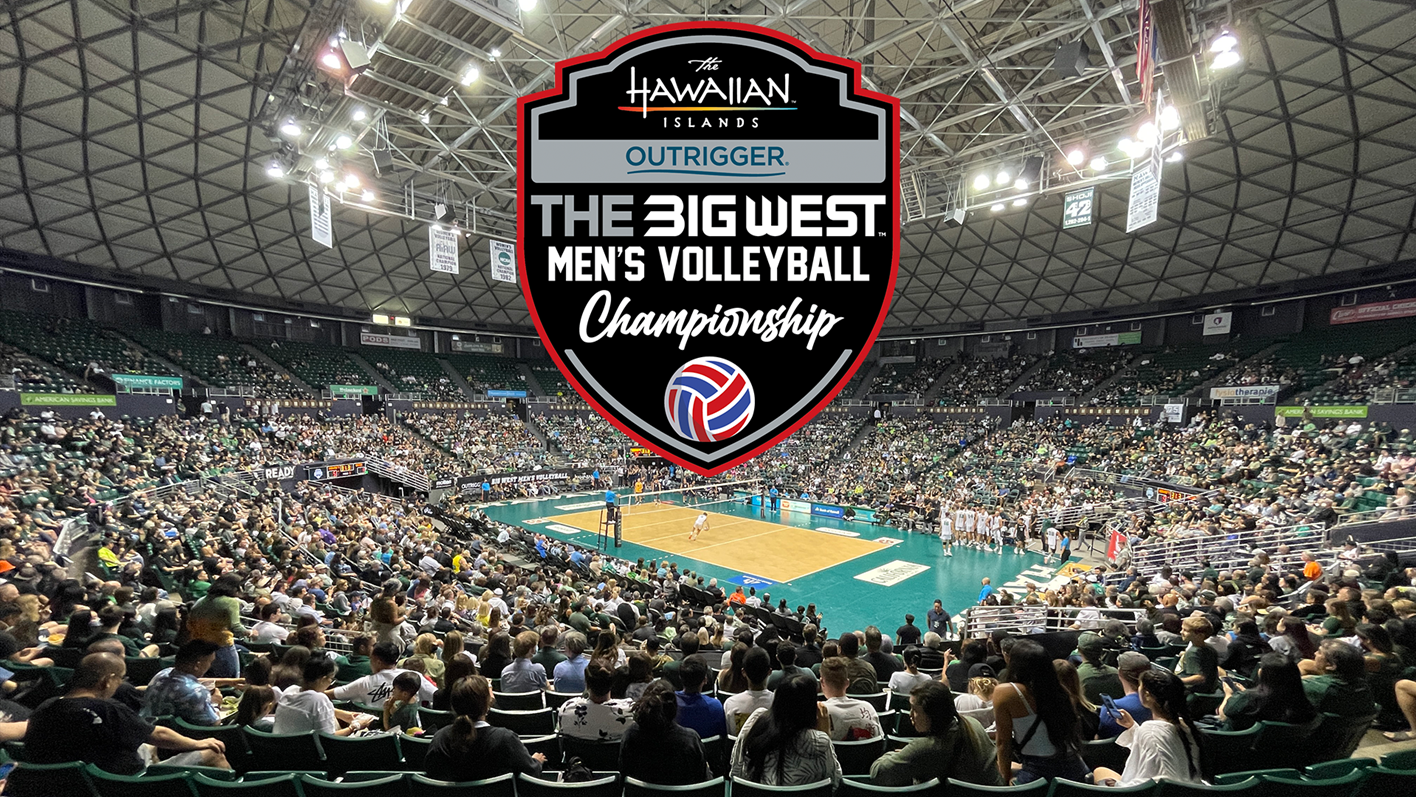 The Big West Conference will bring three championship volleyball events to the University of Hawai'i at Mānoa on O'ahu over the next three years after a multi-year renewal of a wide-ranging partnership with the Hawai'i Tourism Authority.
The Hawai'i Tourism Authority will serve as presenting sponsor of the Big West for the 2024 and 2025 men's volleyball championships as well as the 2026 women's volleyball championship at SimpliFi Arena at Stan Sheriff Center on the University of Hawai'i campus. Hawai'i in 2024 will host the men's tournament for the fourth time overall.
"The Hawai'i Tourism Authority is proud to further our partnership with the Big West as Hawai'i loves volleyball and we are committed to reinvesting in Hawai'i's student athletes and supporting the community," said Daniel Nāho'opi'i, HTA's interim president and chief executive officer. "We extend our deep mahalo to The Big West and the University of Hawai'i Athletics for continuing to bring these championship events to eager volleyball fans here at home and beyond. Through this partnership, we are also enhancing our pre-arrival visitor education efforts and strengthening The Hawaiian Islands brand in key U.S. source markets and throughout the nation."
In 2020, the Hawai'i Tourism Authority became an official corporate partner and presenting sponsor of The Big West, supporting men's and women's basketball tournament championships, as well as men's volleyball. Outrigger Resorts will also have a marketing partnership associated with the Big West men's and women's volleyball championships and serve as title sponsor for the 2023 women's volleyball tournament at Walter Pyramid on the campus of Long Beach State University.
"The Big West is excited to bring three of our premier conference championships to the Hawaiian Islands," Big West Commissioner Dan Butterly said. "Previous events of this type have been exceptionally well-received and we thank the Hawai'i Tourism Authority for its leadership and strategic support in bringing The Big West back to Honolulu. It is our shared goal to deliver a positive impact for the community, fans and the talented student-athletes who will compete for these championships."