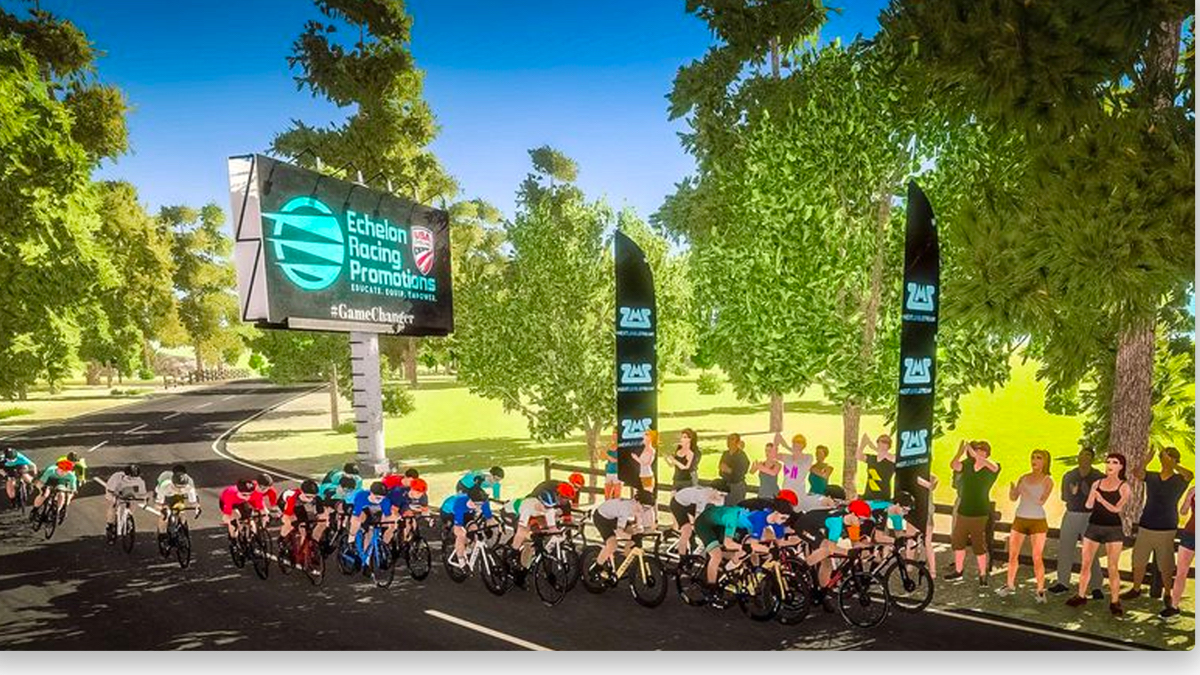 USA Cycling has announced a partnership with virtual cycling company Echelon Racing Promotions to host a six-race series that will serve as a qualifier for the USA Cycling Esports Elite National Championships.
The collaboration will include USA Cycling and Project Echelon co-hosting races in December 2023 and January 2024. All races will be held on Zwift.
The first three races in the series will be qualifying events for the 2024 USA Cycling Esports National Championship, held on January 6–7. The three National Championship qualifier races take place on December 2 (Bell Lap Criterium), December 16 (Innsbruck KOM After Party) and December 30 (Casse-Pattes Circuit).
The final three races will take place January 13 (Wandering Flats Time Trial), January 20 (Serpentine 8 Gravel) and January 27 (Libby Hill After Party Road Race).
The Elite National Championships will be UCI Cycling Esports World Championship qualifiers. Dates for the World Championships will be announced soon.
Echelon Racing League events are open to competitors from all nationalities and will have categories for racers of all ability levels. To compete in the National Championships, racers must hold a current USA Cycling license.