Hockey in the Outfield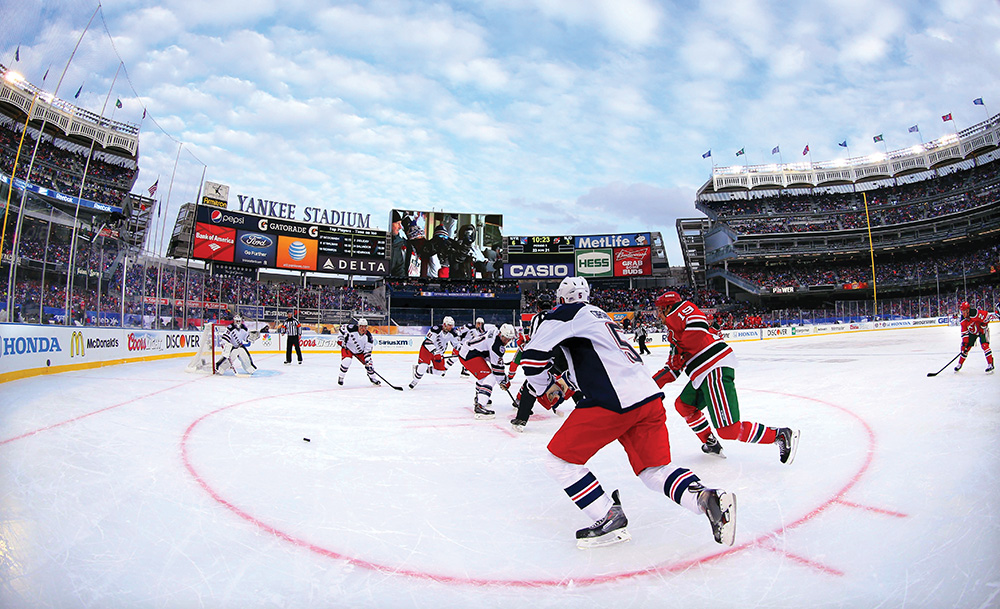 By Vanessa Hughes
The National Hockey League's regular season features 82 games over a six-month period. In a non-Olympic year, the only showcase events that had historically taken place were the mid-season NHL All-Star Game and the season finale Stanley Cup playoffs.
But thanks to some forward thinking by NHL executives John Collins and Don Renzulli, recent years have seen the introduction of outdoor games to the annual schedule—an idea that in a short time has become a hit with players and fans alike. This season, two games will be played outdoors and both are expected to sell out.
To read the rest of this story in the digital edition of SportsTravel, please click here.