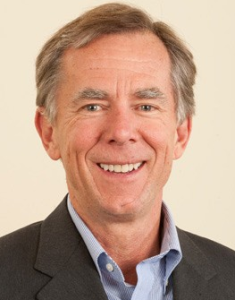 Steve Johnson, president and CEO of USA Cycling, has announced that he will retire next October following the 2015 UCI Road World Championships in Richmond, Virginia.
"Steve has taken USA Cycling from a nearly bankrupt and dysfunctional assemblage to a financially sound organization that serves its members and develops winning athletes. USA Cycling is well positioned for the future," said Bob Stapleton, USA Cycling board chairman. "We will begin a search for Steve's replacement in January and are planning enough overlap for an effective transition and to make significant progress on key initiatives."
Johnson started at USA Cycling in 2000 and served in a variety of positions including director of athletics and COO before being named CEO in 2006. During his tenure, he oversaw the reorganization of the governing body as well as the establishment of the USA Cycling Development Foundation, in which he served as executive director. Johnson was also responsible for securing USA Cycling's new national headquarters in Colorado Springs. After more than 15 years with the organization, he has decided that it is time to pursue new challenges and opportunities.
"The organization has never been in a better place," Johnson said. "We have a solid financial foundation, an amazing and professional staff, an outstanding board of directors and tremendous leadership in Bob Stapleton as chairman of the board. While I will certainly miss working with the wonderful staff of USA Cycling and the many friends and acquaintances I have made over the years, after devoting the past 15 years of my life to the growth and development of USA Cycling, I think the time is right to pass the reigns to a new chief executive."