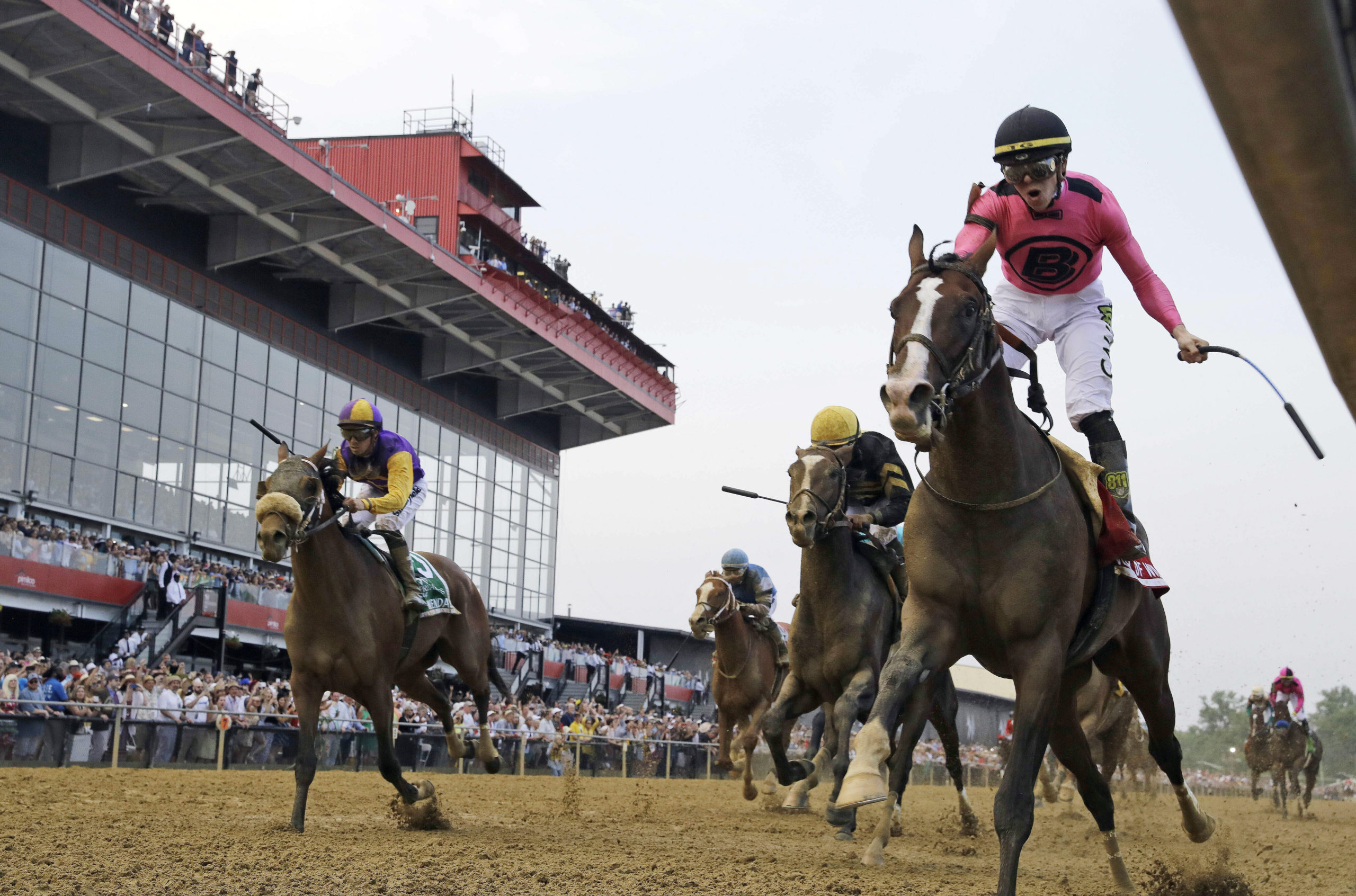 The home of the legendary Triple Crown race Preakness Stakes will get a new look along, as will another Maryland horse racing complex, after the Maryland Stadium Authority was approved to issue $375 million in bonds for renovations to the two complexes.
Maryland Governor Larry Hogan permitted a bill to become law for the bonds to refurbish Pimlico and Laurel Park with the money paid back by state lottery and casino proceeds already designated to subsidize the racing industry.
This year's Preakness, scheduled for May 16, was postponed because of the coronavirus pandemic. A new date has not yet been set and the Maryland Jockey Club and NBC Sports have set aside three possible dates on separate weekends in July, August and October. State and local authorities, racing officials and TV executives are expected to make the determination based on the health and safety situation as it develops.
"There is no definitive date set and we continue to explore options," said the Stronach Group, which owns both Pimlico and Laurel Park.
The Preakness has been held for several years under the cloud of whether it would be forced to leave Pimlico, which opened in 1870. The Racing and Community Development Act is designed to upgrade Pimlico for racing and convert it into a multipurpose venue for community activities and other public purposes.