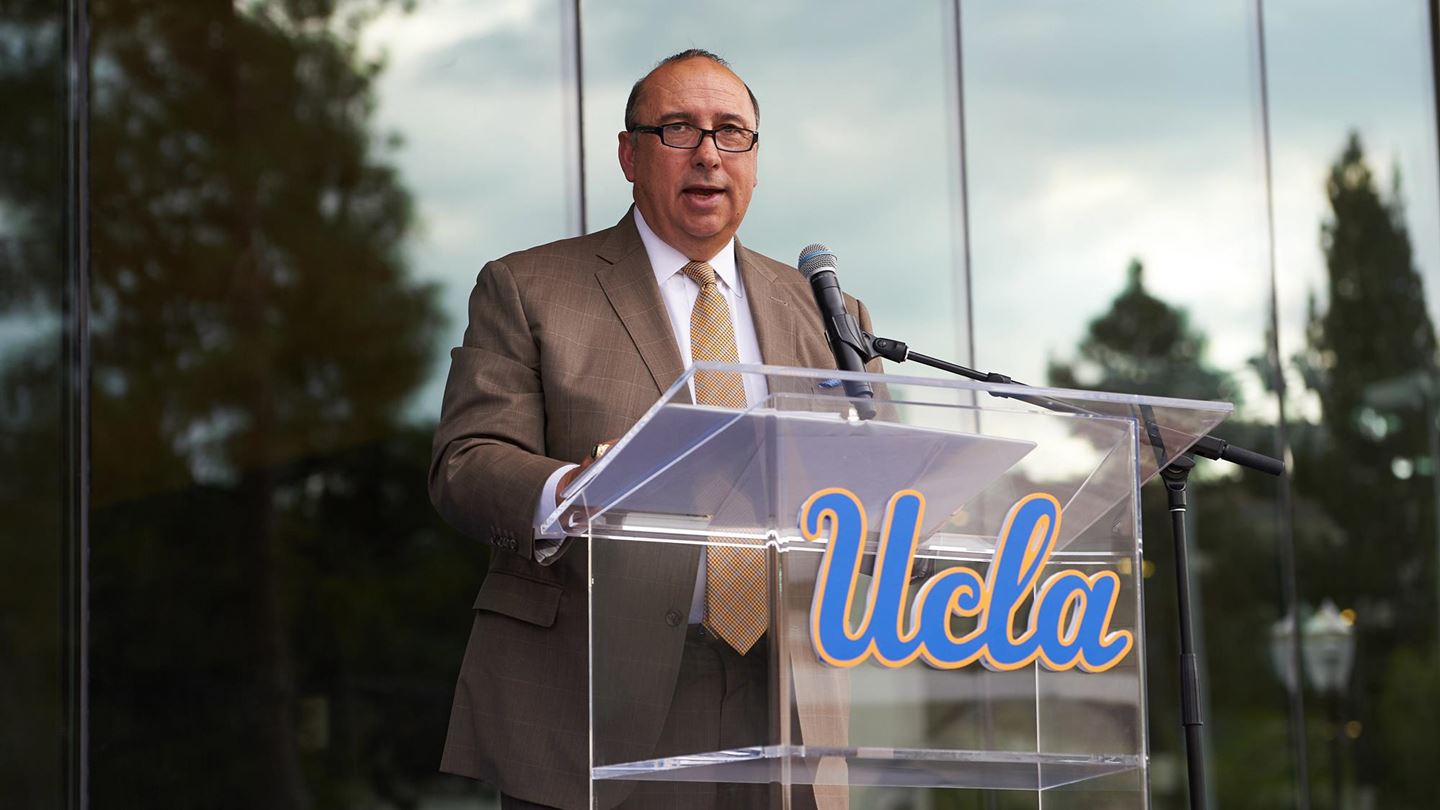 UCLA Athletics Director Dan Guerrero, who will retire at the school effective June 30, will start his new job the day after as the next president of the United States International University Sports Federation.
Guerrero will serve a four-year term as president. He has been part of the federation since 2015 and formerly was the vice president of the organization, which is comprised of the joint membership of the NCAA, the NAIA, the NJCAA, and NACDA, and governs and organizes U.S. national teams to the World University Games and World University Championships.
"Dan Guerrero is a terrific choice for the next president of USIUSF. His experience as a student-athlete and administrator on the international stage will bring great insight and perspective to the work of USIUSF," said NCAA President Mark Emmert. "I am thrilled to see him continuing to stay involved in sports after his retirement from UCLA and look forward to the new opportunities that our student-athletes can achieve under his leadership."
Guerrero played in the 1970 Summer World University Games in Italy as a UCLA baseball player. As a college administrator, he three times was named the NACDA Athletic Director of the Year winner and was honored with the John L. Toner Award by the National Football Federation in 2017. As the NCAA Division I Men's Basketball Committee chairman in 2009–2010, he was involved with the negotiation of the 14-year, $10.8 billion TV contract with CBS and TNT and also secured long-term apparel and rights-holder contracts with Under Armour and WME-IMG that are among the largest collegiate deals nationally.
"The federation will flourish under Dan's leadership; his influence and connections will create many new opportunities for U.S. student-athletes." said USIUSF Secretary General Delise O'Meally. "He is a thoughtful, transformational leader, deeply committed to USIUSF and the FISU mission."