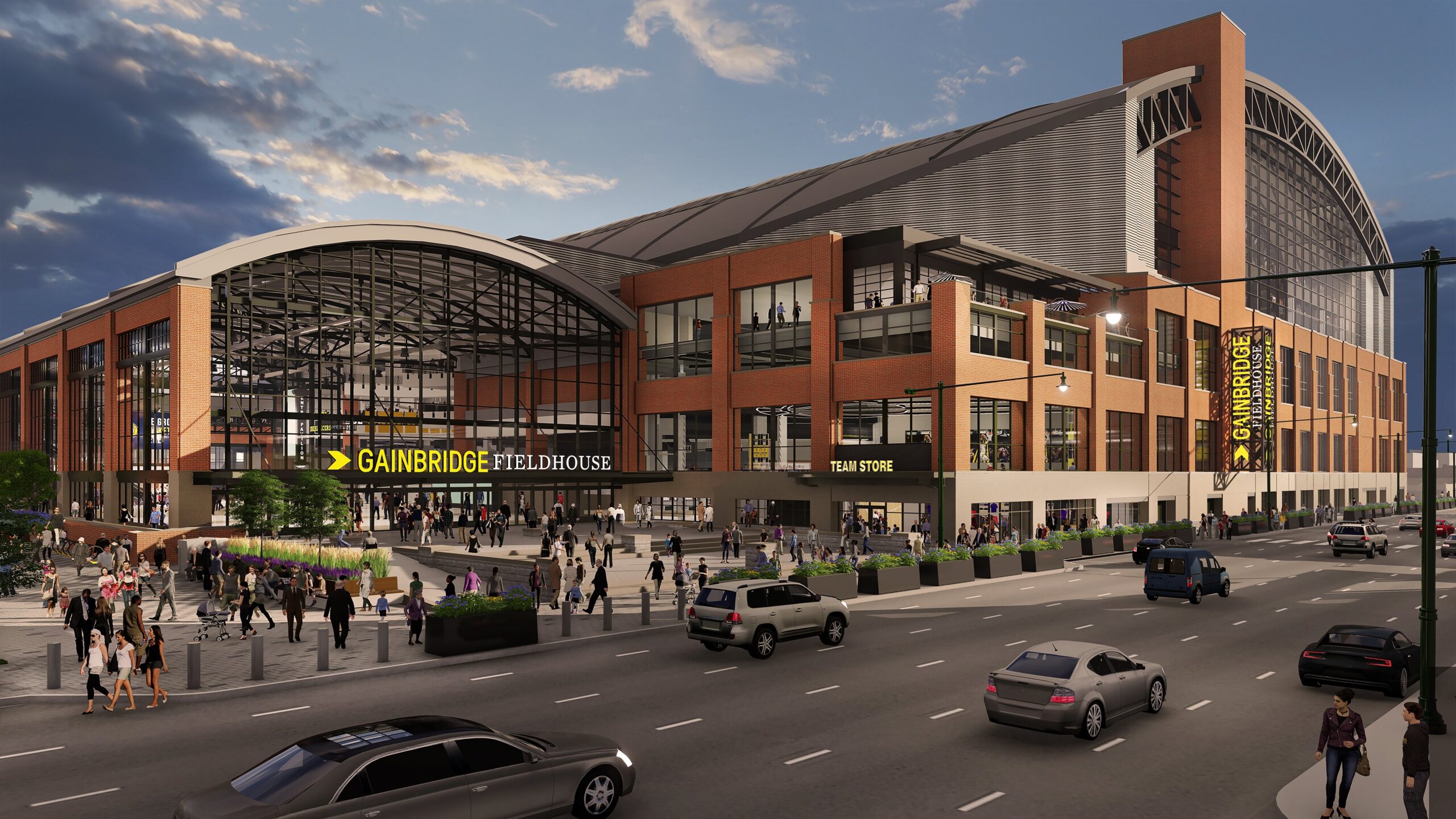 The home of the NBA's Indiana Pacers and WNBA's Indiana Fever has a new name after Pacers Sports & Entertainment announced its partnership with Indianapolis-based Gainbridge.
"Just as the Fieldhouse is so much more than simply a basketball arena, the chance to partner with a bold, forward-thinking company like Gainbridge means so much more than just putting a name on a building," said PS&E President & Chief Operating Officer Rick Fuson. "Our organizations share a vision for engaging new generations of consumers, strengthening our city and state economies, and investing in our community with intentionality. We could not have asked for a better aligned partner, and we look forward to growing together for years to come."
The partnership provides a new platform for Gainbridge, an Indianapolis-headquartered company with a national digital footprint, to continue expanding its brand. It has became presenting sponsor of the Indianapolis 500 in 2019.
"We couldn't be more excited to join the Pacers and Fever at the new Gainbridge Fieldhouse. It really is the 'Fieldhouse of the Future,' where we'll be hosting a wide range of exciting sports and entertainment events with new and improved space, infrastructure and technology," said Group 1001 President & Chief Executive Officer Dan Towriss. "This unveiling is such a critical moment for us as we join in experiencing this amazing venue with a bold new Gainbridge Fieldhouse brand. This partnership goes farther than just this new venue because together, we can make an even bigger impact with our aligned commitment to improving communities through sports and education."