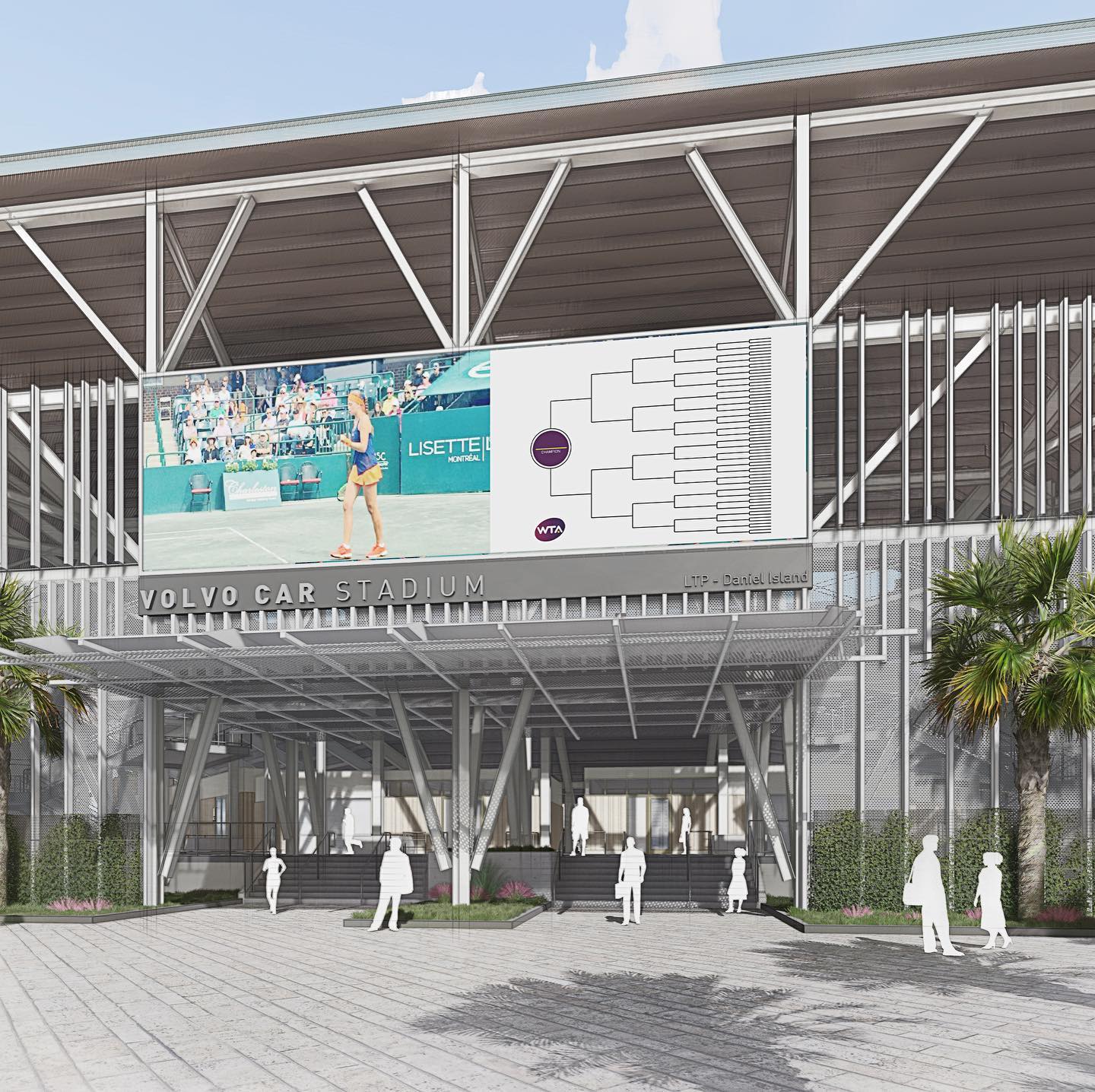 The home for one of the longest-running tournaments on the WTA Tour will undergo a renovation and modernization to ensure its viability for years to come.
Charleston Tennis LLC, the parent company of the Volvo Car Stadium, Volvo Car Open and LTP Daniel Island, has announced its plans in partnership with the city of Charleston, South Carolina. The construction will start after final city approval with completion in the fall of 2021 — necessitating the 2021 event to be held at a temporary stadium with seating for 3,000 at the current Althea Gibson Club Court.
"We are beyond excited with what this state of the art, world-class facility will become as a result of this renovation," Tournament Director Bob Moran said. "We can't imagine a better way of celebrating our 50th year of tennis in 2022 and look forward to showing off the new facilities to our players, fans, partners and volunteers."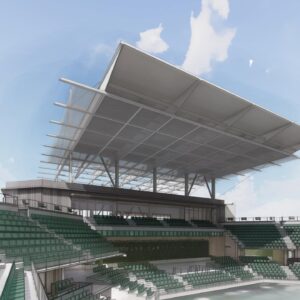 The new plan features a multi-story "Stage House" that will house player wellness facilities including locker rooms, physical therapy and exercise space as well as a VIP Club level overlooking Center Court. This building will serve as the foundation for a new permanent canopy structure that will provide shade for spectators and critical stage infrastructure for musical and theatrical performances.
Other changes include a refresh of the façade and concourse, enclosing the corners of the upper tier to create a bowl atmosphere; new premium hospitality suites and upgrades to the concession offerings as well as the construction of an elevated boardwalk underneath the stadium's Grand Oaks.
The renovations will be funded by Ben and Kelly Navarro, the owners of Charleston Tennis LLC.
"I first fell in love with the tennis tournament on Daniel Island in 2004, when I attended with my four young kids," Ben Navarro said. "We've come up with a plan that maintains its intimacy while also modernizing the facility. We are excited to be working with the city to re-imagine Volvo Car Stadium and create an exceptional space for locals and visitors to experience world-class entertainment in Charleston."
The nine-day Volvo Car Open is the largest women's-only tennis tournament in North America and attracts an average of 90,000 attendees every year. It is the oldest professional women's tennis tournament, having been held every year since 1973 with the exception of 2020's COVID-related cancellation.
"Ben and Kelly Navarro's donation to fund the renovation of the Volvo Car Stadium on Daniel Island is just the latest in a long list of examples of their generosity and unwavering support of the Charleston community," Charleston Mayor John Tecklenburg said. "This renovation will dramatically enhance the experience of both players and visitors, draw in world-class performances and inspire local young athletes who are coming up through the ranks."