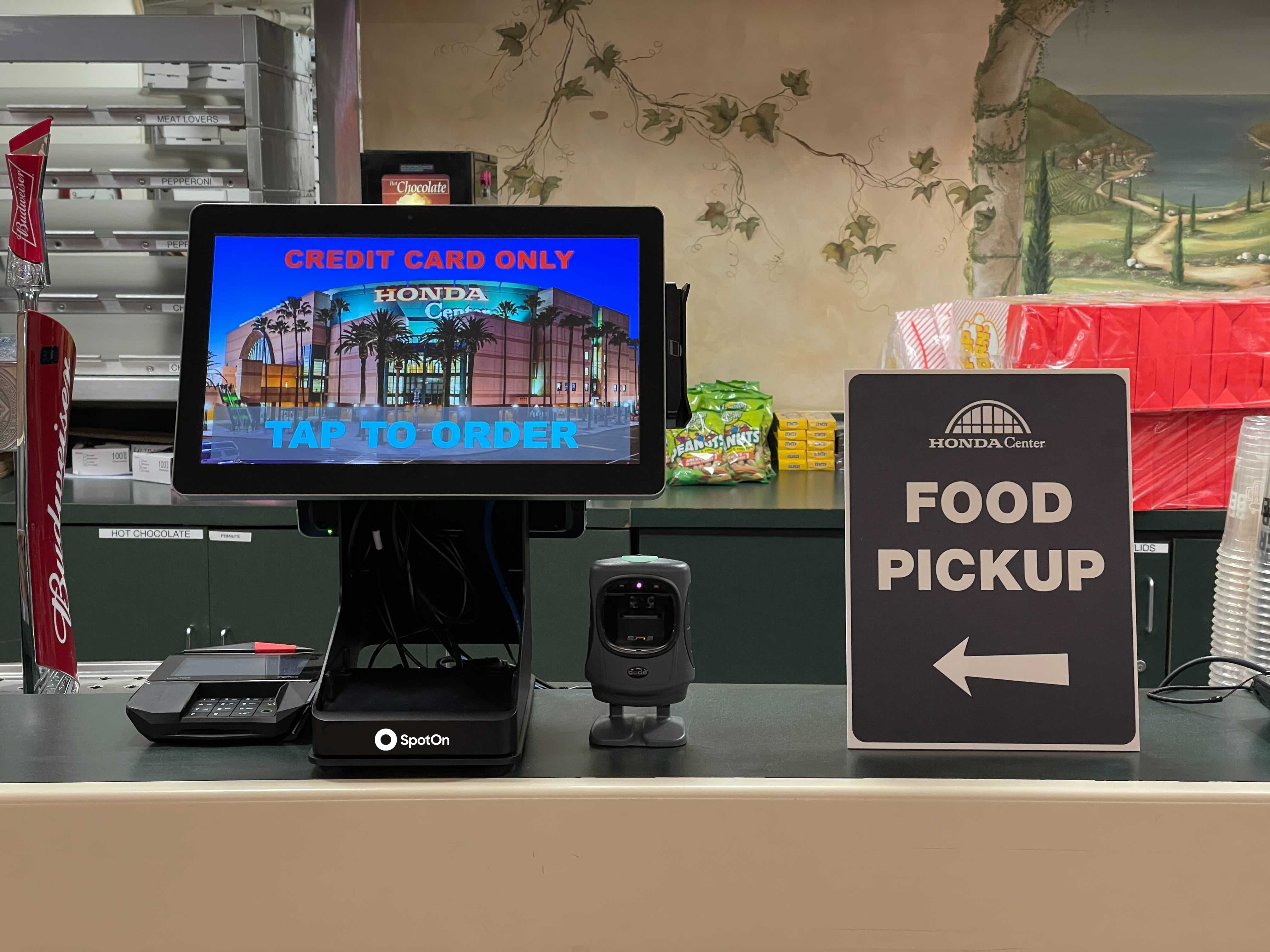 Appetize, which has been recently acquired by SpotOn, has been selected by the Honda Center's Anaheim Arena Management to power all concessions with cloud technology in advance of the Anaheim Ducks' 2021–2022 season.
Guests at the arena will order and pay for all food and beverage through SpotOn's contactless platform that offers a end-to-end solution tailored to the arena's needs. For the partnership, SpotOn has point-of-sale terminals, self-service kiosks and handheld devices that offer tap or scan payment options, such as Apple Pay and Google Pay, as well as kitchen display systems.
"We are thrilled to partner with SpotOn, continuing our goal of improving the fan experience at Honda Center," said Jackie Slope, vice president of information technology of Anaheim Ducks and Honda Center. "This software upgrade allows for increased functionality of fan's mobile devices including improved cashless payments that will enhance our speed and quality of service, getting fans back to the action faster."
Honda Center is SpotOn's 57th major league sports venue partner.
"For years, our employees have attended some of the greatest events at Honda Center, which is a short drive from our L.A. office, and we're thrilled to now power orders and payments for one of the most renowned professional ice hockey teams in North America," says Wayne Scarsella, executive vice president of sports and entertainment at SpotOn. "Fans will experience a next-generation ordering platform that's friction-less and convenient, so they can spend less time in concession lines and more time enjoying the games. We're incredibly proud to have the Anaheim Ducks join the SpotOn family."