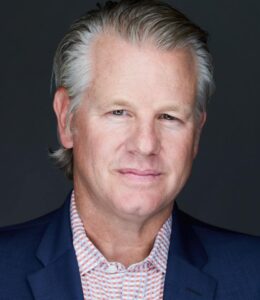 Geoff VanDeusen, a longtime leader at United Soccer Coaches, will become the organization's next chief executive officer. VanDeusen will take on the position after serving 10 years as the association's director of operations and events. He has nearly 30 years of experience as a soccer coach at the college, high school and club levels.
"The sport has given me so much in my life and becoming the chief executive officer of the largest coaches' association in the world is an incredible honor," said VanDeusen, who will succeed Lynn Berling-Manuel, who served as chief executive officer for the past six years. "I look forward to continuing to grow the game, improve the lives of our coaches, and expand our community of members."
VanDeusen will begin the position on January 1 and will be chief executive officer for the first time at the 2022 soccer coaches convention that the organization stages annually. The 2022 event will be held in United Soccer Coaches' headquarters city of Kansas City, Missouri, January 19–23.
"The process of hiring a new CEO for United Soccer Coaches began with the Board of Directors taking a deep dive into the association's needs for the future," said United Soccer Coaches 2021 President Dr. Missy Price. "After several months of reviewing candidates and engaging them in the interview process, one person kept rising to the top of the list and that was Geoff. I am confident that his career experiences, coupled with his strategic vision and passion for the association, will continue to position United Soccer Coaches as an industry leader for years to come."