Host Cities Gear Up
For Cycling Events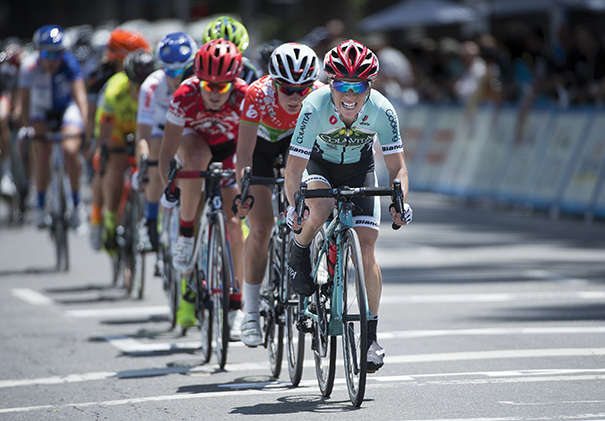 By John Vivirito
Speed and endurance are marquee attributes of competitive cyclists. And they're what fans come to see at the organized cycling races contested nationally and internationally each year in a variety of disciplines including road, mountain, track and BMX.
Both major and minor events bolster enthusiasm for the sport, which continues to draw the attention of pro and amateur cyclists as well as a budding legion of cycling fans. "It is the DNA of cycling: The fans can really experience what the champions feel," said Jérôme Lacroix, business development manager for Union Cycliste Internationale, or UCI, the sport's international governing body. "You may never know what it means to score a touchdown in an 80,000-seat stadium or to score a three-point buzzer-beater during the playoffs, but you can experience what it means to go full speed on a cycling track or climb a mountain like cyclist champions. You can experience it, and when you see the champions, you know what it means."
To read the rest of this story in the digital edition of SportsTravel, please click here.