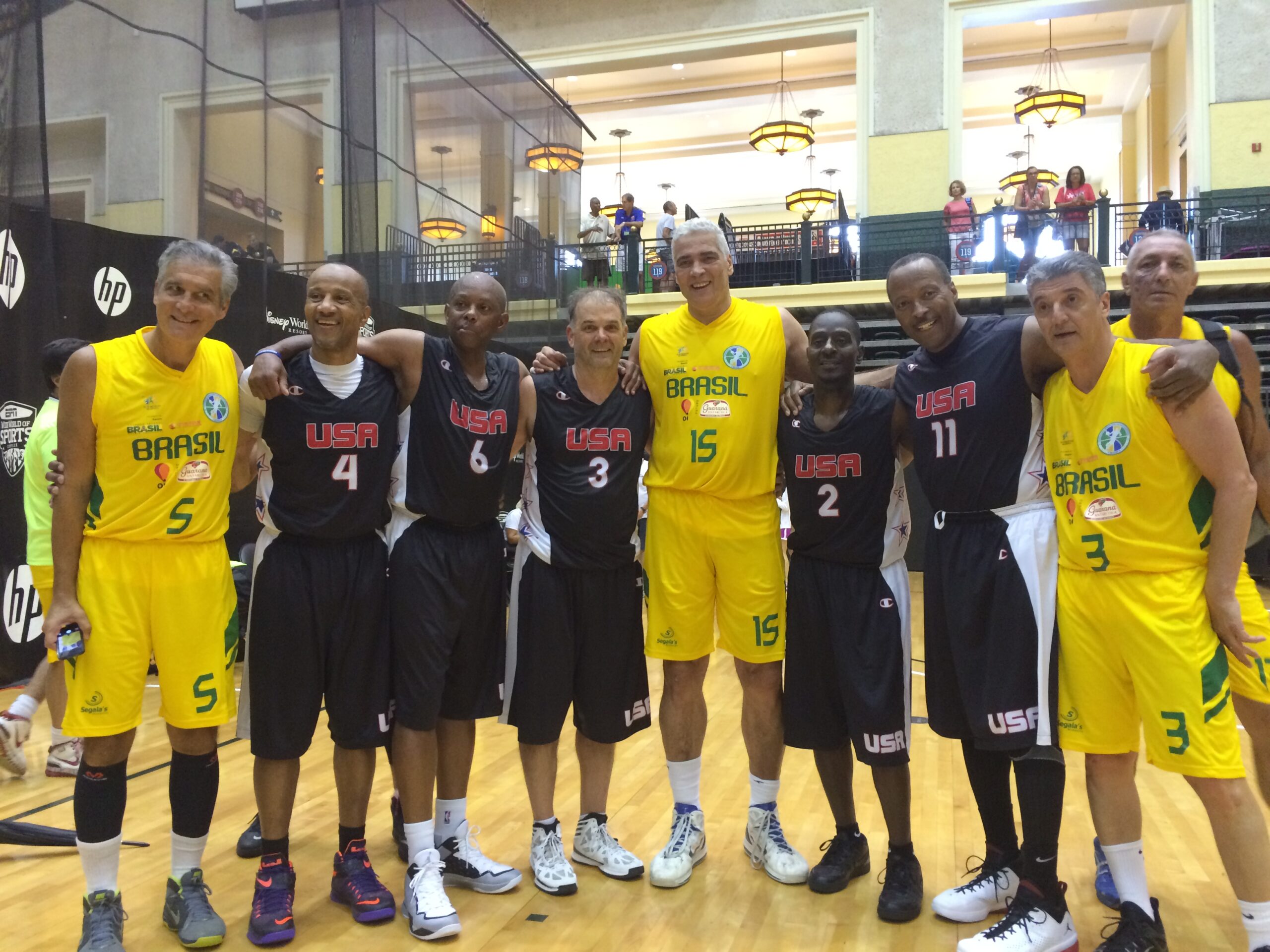 Founded in 1991 in Buenos Aires, Argentina, the Federation of International Masters Basketball has brilliantly delivered on its corporate mantra, "Add years to your life by adding life to your years. Play FIMBA basketball" while satisfying two passions for older athletes — sports and travel.
By organizing global masters' basketball tournaments, FIMBA has emerged as the pre-eminent international senior sports federation in the world. Endorsed by the International Olympic Committee and promoted by both the Retired NBA Players' Association and Federation of International Basketball, FIMBA boasts individual masters' or maxi basketball chapters in 47 countries.
Comprised of an international network of basketball-loving volunteers, FIMBA's week-long international tournaments include World, European, Pan American and Caribbean championships for women ages 30–65 and men ages 35–80. An international board of directors oversees the global federation and a well-trained staff of credentialed referees officiate FIMBA games.
In 2022, FIMBA expects to host the largest gathering ever of masters' age basketball players with an astounding 400-plus teams from more than 50 countries for its 16th World Championship at the ESPN Wide World of Sports Complex in Orlando, Florida, site of the 2020 NBA Bubble. FIMBA's travel and accommodation partner, GoPegasus in Orlando, has already begun preparing for this historic event, thanks to its longstanding relationships with Disney and nearly all other Orlando area tourist attractions.
Recognizing FIMBA's continued success, international cities vie to attract the lucrative FIMBA events to their countries where FIMBA participants stay on average 11.5 days. Featuring a valuable demo of mature, educated, affluent, health conscious, international travel friendly basketball enthusiasts, FIMBA has perfected the art of throwing a weeklong celebration. International sponsors in the sports apparel, preventive health care, travel, telecommunications, financial planning, beverage and hospitality industries have become especially attracted to FIMBA's demographic and events.
For example, the 2017 FIMBA World Championship stands out as perhaps the federation's most successful undertaking. The gorgeous Tuscan town of Montecatini, Italy, drew 367 teams from 51 countries for FIMBA's 14th World Championship. The FIMBA event yielded a whopping 51,000 hotel room nights and provided a huge boost to the local economy with generous recreational spending at hotels, rental car agencies, bars, restaurants, shops, etc. In addition, FIMBA works with local organizers not only to provide the best and safest age-equivalent basketball competition in the world but it places equal emphasis on the travel, tourism and entertainment aspects of each tournament.
Throughout each championship week, the local organizing committee schedules ample opportunities for sightseeing trips, spa visits, private tours, individual country hosted party nights and more. The tournament's non-basketball highlight is without doubt the Tuesday evening social party with a bountiful buffet and locally themed entertainment.
Since 2009, I have laced up my sneakers in FIMBA tournaments in Brazil, Croatia, Czech Republic, Italy, Costa Rica, Florida, Japan, Finland, Orlando and more. FIMBA's international growth can be directly related to the strong organizational efforts of its 47 individual country chapters. In the United States, there are eight highly respected domestic masters' basketball tournaments that serve as prime recruiting grounds for FIMBA's international tournaments: the Tampa Bay Masters in Clearwater, Florida; the Masters Basketball Association National Championship in Coral Springs, Florida; the NYC Masters Xperience, the Senior Games in Southland, Michigan; the Showdown in Naptown tournament in Indianapolis; the Huntsman Games in St. George, Utah; the Windy City Shootout and Chi Town Cats event in Chicago and the circuit's newest tournament, the House of Legends event in Southern California.
As Head of FIMBA USA, I recruit players and assist in organizing USA teams. My volunteer role allows me to merge a personal love of travel with a passion to continue playing basketball at an advanced age in life. In the autumn years of life, I still get to play the sport I love — just a bit slower!
---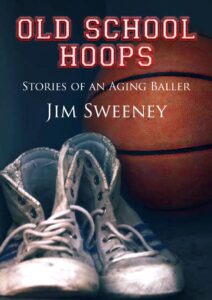 Jim Sweeney is the head of the USA Chapter of the Federation of International Masters Basketball and sits on the international board for FIMBA, the world's largest senior sports organization. His new book, Old School Hoops: Stories of an Aging Baller, chronicles his travels to over 100 masters basketball tournaments in 20-plus countries and is available on Amazon and Lulu.