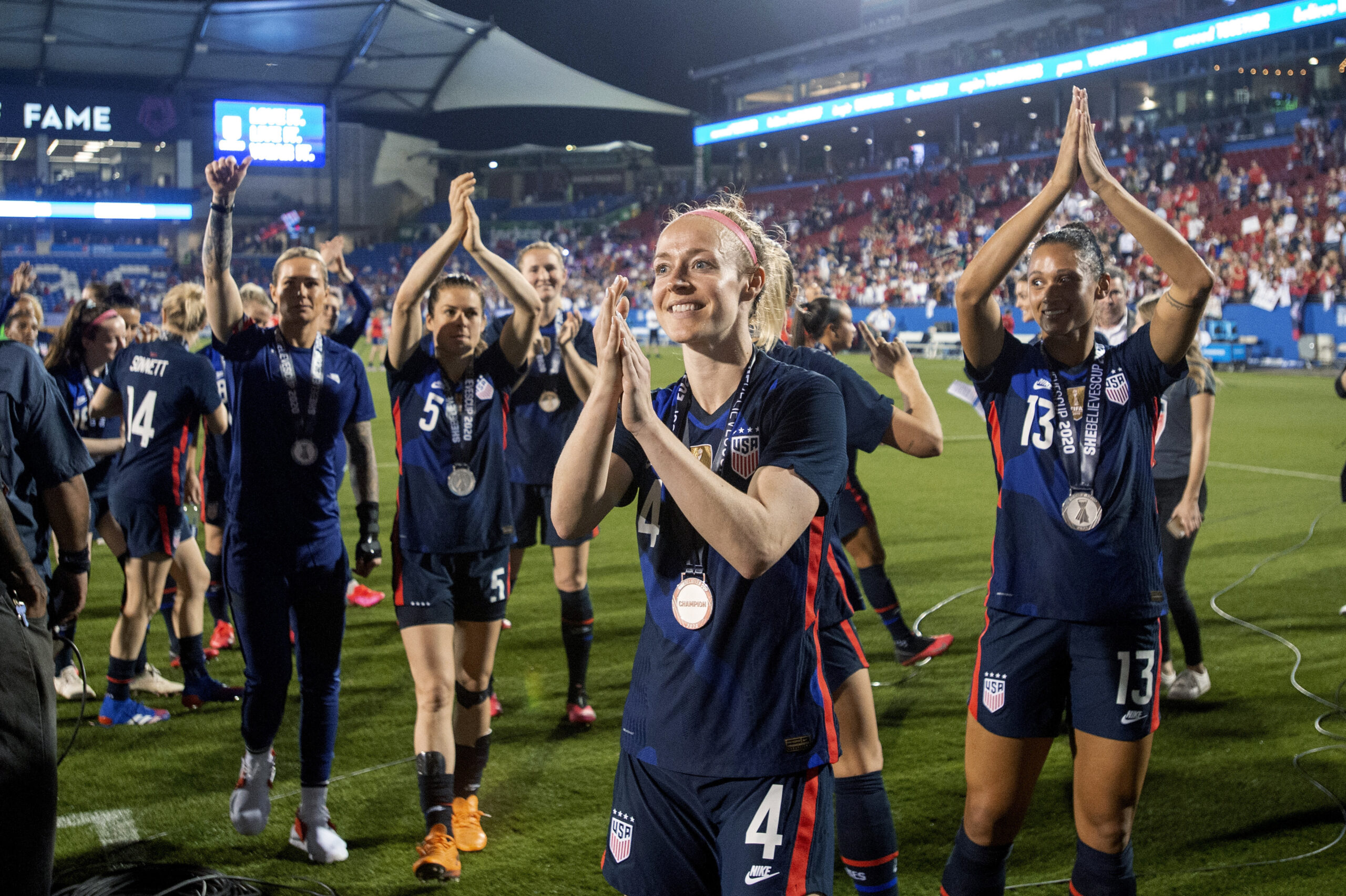 The sixth annual SheBelieves Cup, organized by U.S. Soccer and bringing together four of the best women's national teams in the world, will be held February 18–24 at Exploria Stadium in Orlando, Florida.
The Cup starts February 18 as Brazil takes on Japan and the USA faces Canada. The tournament resumes February 21 with the USA playing Brazil while Japan will face Canada. The tournament concludes February 24 with Canada meeting Brazil and the USA facing Japan. With the USA's two January games against Colombia also taking place at Exploria Stadium, the U.S. Women's National Team will play its first five matches of 2021 at the venue. The U.S. team comes into 2021 ranked No. 1 in the world while Brazil and Canada are tied for No. 8 and Japan is No. 9 in the FIFA Rankings.
The SheBelieves Cup is part of the SheBelieves initiative to inspire and empower women and girls. U.S. Soccer plans to make a limited amount of tickets available for each doubleheader. While all the matches will be played in Orlando, the competition format will be the same as for the previous five years with the winner of the tournament determined by total points (three for a win, one for a tie), with the first tiebreaker being goal difference, followed by most total goals scored, then head-to-head result and Fair Play ranking if necessary.
"I can't wait for this tournament and I know our players feel the same way," said U.S. Women's National Team Coach Vlatko Andonovski. "We put in all this work to play matches, so to get three great ones in this world class event that resembles group play at an Olympics is something we're very thankful for. It will be a bit different this year with limited fans, but with the Olympics once again on the horizon our players will be highly motivated and there's no better way to prepare for the tournament than to play teams that will be in Japan. There's some great history between these countries and I know all six games will be fun to play in and to watch."