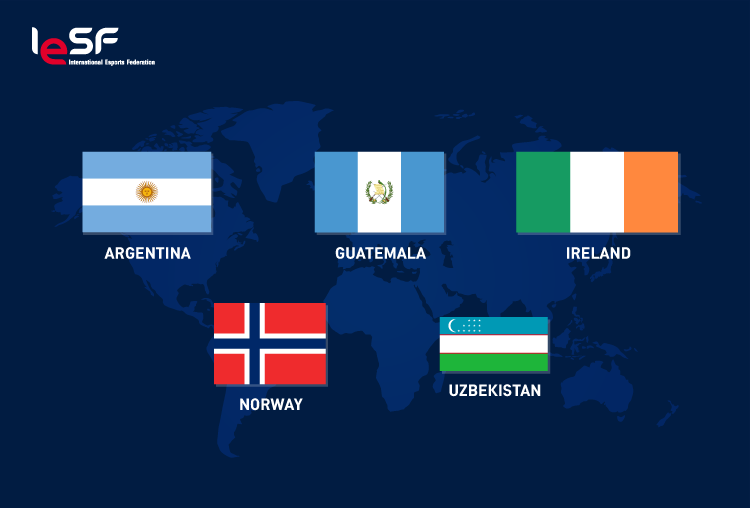 The International Esports Federation has added five more member nations, bringing the international federation's total count up to 71.
Argentina and Guatemala join from the Americas, Uzbekistan from Asia and Norway and Ireland from Europe have joined the largest unifying body for Esports throughout the world.
"After 12 years of history, IESF is now over 70 member nations and has plans to continue this rapid expansion," the organization said in a press release.
The IESF recently announced the formal plans for its 12th Esports World Championship in partnership with the Israeli Esports Association and Maccabi World Union. The event is already underway with IESF members hosting a national team selection process which will continue through September before a regional competition starting in October organized by the IESF and the World Championship Local Organizing Committee.
The IESF 2020 World Championship Global Finals in Eilat, Israel, is scheduled to take place in December. The world's best players will compete on a live stage to determine the 2020 World Champions. The IESF and the LOC will keep track of international and local restrictions and may change the dates to ensure the safety and health of all participants. The event will feature Tekken 7, eFootball PES series and DOTA 2 as official titles. More competitions may be added.
"We are super excited to host this year's world championship finals in Israel," said Ido Brosh, president of the World Championship Local Organizing Committee. "In light of the circumstances, I believe that our new plan will present the triumph of Esports and human spirit even in hard times where we are physically restricted."