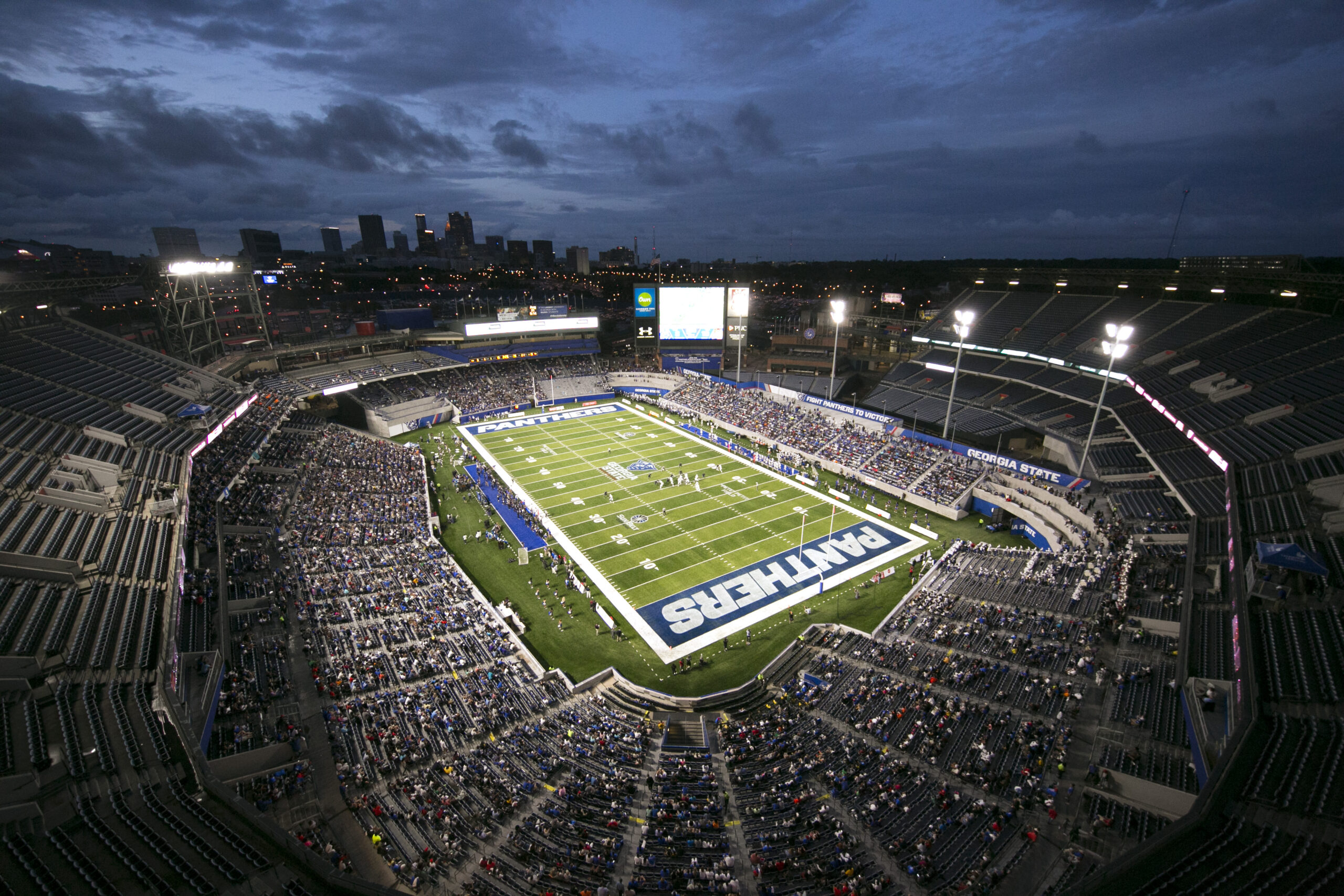 The stadium that hosted the 1996 Olympic Summer Games in Atlanta will have its name changed to Center Parc Credit Union Stadium as the now-home of Georgia State football took one of the final steps toward an official rebranding this week.
The University System of Georgia Board of Regents' Real Estate and Facilities Committee has approved the name change as part of a sponsorship agreement with the Atlanta Postal Credit Union that will bring in close to $21.6 million. The full Board of Regents will have final approval this month.
The now-home of Georgia State football seats 22,000 for home games. When it opened in 1996, it had a capacity of 85,000 for the 1996 Games, hosting the Opening and Closing Ceremony as well as track and field. After the Olympics, it was converted into the home of the Atlanta Braves with seating cut to 49,000; the Braves played there until 2016 before leaving for Truist Park in nearby Cobb County.
After the Braves left the site, Georgia State acquired the venue and surrounding parking lots to expand its campus and redevelop the stadium for football use. As part of the naming rights agreement, the credit union can change the stadium name a maximum of two times during the next 16 years.