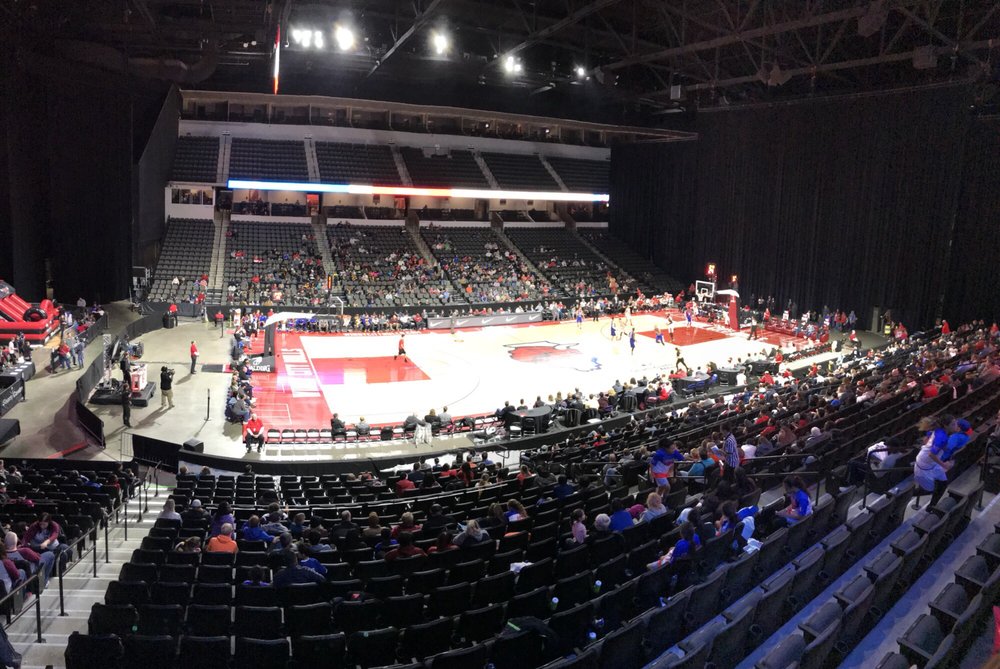 A Chicago suburban arena that hosts basketball and many other sports and events has been given a rebrand that includes a new naming rights sponsor.
The former Sears Centre Arena in Hoffman Estates, Illinois, will be renamed NOW Arena after a new naming rights deal that will last 15 years. The $11.25 million deal was reached by the Village of Hoffman Estates and NOW Health Group, a natural products manufacturer in Bloomingdale, Illinois.
"As a company that values family and community first, this partnership couldn't be a better fit," said Jim Emme, chief executive officer of NOW Health Group, Inc. "We're excited to support the neighboring Village of Hoffman Estates and families from the surrounding communities and beyond. The NOW Arena will continue to be a resource for them to enjoy family-friendly entertainment, high school graduations, concerts and sporting events, while also providing them with opportunities to learn more about healthy products they can feel good about."
The arena can seat up to 11,800 spectators with 43 luxury suites on two levels. The venue since 2016 has been the home for the Windy City Bulls, a G League affiliate for the Chicago Bulls, and also hosted a 2014 Davis Cup tie and the USA Gymnastics' U.S. Classic event from 2013–2017.
"I am excited to welcome NOW Health Group as the new naming rights partner of the arena. There is a lot of coordination that goes into an agreement like this and NOW Health Group has been creative, engaged, and exciting to work with," said Hoffman Estates Mayor Bill McLeod. "I want to thank Sears/Transformco for their commitment to the venue since the building first opened in 2006. We look forward to continuing that relationship as Sears/Transformco remains an active supporter of the community."
NOW manufactures products such as supplements, sports nutrition, food, beauty and health products, and essential oils. As a part of the naming right agreeemtn, it will work to engage local partners within the arena, including utilizing the arena space and events for local charities and bring additional business to the arena.