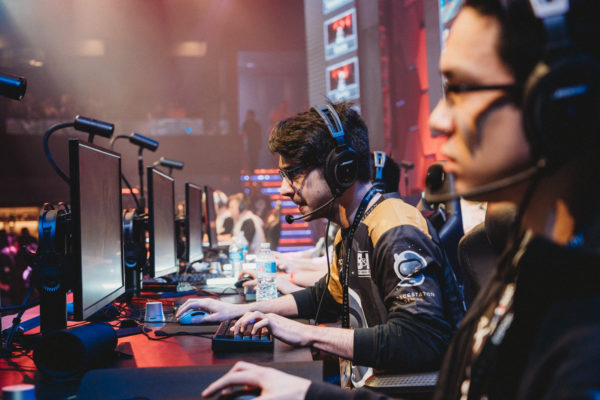 Results of a new survey of destinations and venues reveal a high interest in hosting live esports events, and a desire from those that have already hosted such events to stage even more.
The "Assessment of Esports in the Travel and Event Sectors" survey, conducted by Conventions, Sports & Leisure International (CSL) and the Esports Entry Advisory, was conducted among 35 destination marketing organizations and 25 venues across the United States. Participants were asked to gauge their interest in the esports event industry and their experience in hosting events in an effort to prepare themselves and other destinations to host more events in the future.
The results showed a strong appetite for destinations and venues to learn more about esports. They also demonstrate a track record of success in terms of room nights and attendance for those that have already hosted events. The survey also reveals the potential for new venues or renovations of existing venues that could better accommodate esports events as well.
"It's really indicative of an industry that's still young," said Tyler Othen, project manager with CSL, who conducted the survey and leads the consulting firm's esports practice. "And people as they host these events and get more familiar with them, they start to see that potential."
Among the report's findings:
88 percent of convention and visitors bureaus—and 79 percent of venues—said they had a "strong" or "highly significant" interest in hosting esports events once public gatherings are considered to be safe again.
85 percent of destinations that have hosted an esports event said they would like to host more.
71 percent of destinations said they have staff members researching the esports industry or considering researching the industry.
78 percent of venues that have hosted esports events ranked attendance with a high or very high rating and more than half applied the same ratings to the number of hotel room nights generated from those events.
To see the full survey results, click here.
A Desire to Host
Othen said the survey was conducted because cities are asking more questions about how to host esports events and how they differ from typical sports events. "Everybody knows it's out there and they're trying to host these events," he said. "But there's very little trading of thought about how these events actually work."
The survey results show that cities and venues that have hosted events have a desire to host more. According to the results, 38 percent of venues surveyed had already hosted an esports event, while 41 percent of destinations said they had experience hosting esports events as well. Of those with experience, the vast majority said they would be interested in hosting again, with many citing positive results in event attendance and room-night generation.
But there are also challenges as well. Many reported that internet and production costs can be relatively high and organizers typically require more flexible food and beverage policies, including access to food trucks or pop-up vendors. Among the challenges were marketing to a new attendee base that may not be reachable through the usual channels.
In addition, over 30 percent of venues survey doubted or did not know if they had the technology to host an esports event, suggesting more education may be necessary about the requirements.
Cities Begin Mobilizing
While destinations are getting more sophisticated in their approach to esports, Othen noted some are taking a comprehensive approach to their esports efforts. Kansas City, for example, has formed an esports coalition led by the local sports commission that also includes leaders of the local esports scene. Raleigh, North Carolina, has also taken a similar approach in an effort to secure events by engaging elements of its community, including its medical professionals, in an effort to attract esports teams and events.
"The blueprint that a lot of cities are showing is creating commissions or special councils either under the umbrella of their sports commission or CVB," Othen said. "But they're bringing in those tech companies and the heads of esports grass-roots communities in their area to give them a voice to see what they're looking for and how can we help you develop events and attract events. Some cities are starting to get those people to the table. But in speaking to a lot of DMOs, many of them are still trying to wrap their heads around who to contact first."
Opportunities Ahead for Venues
Othen said opportunities may eventually exist for the development of more esports-specific venues. For now, though, destinations are redeveloping existing space to accommodate esports events. Several cities are making that investment including South Bend, Indiana, which is converting portions of its convention center into new esports-specific space for competition and social interaction.
The investment of new technology infrastructure in an existing venue to accommodate esports events or the creation of dedicated studio space for esports events, for example, may also prove advantageous in the post-COVID world, where an emphasis on virtual meetings or hybrid events will become even more important.
"In our convention practice we're starting to talk with clients about adding a broadcast studio or production studio along with built in-cameras for some of their meeting rooms or in their pre-function areas," Othen said. "We've talked about the reinvention of that area. Is there a way to take a portion of your concourse area and partially enclose it to create this intimate space? There's a lot of potential there."
Filling a Gap
Among the information collected in the survey was how esports events have fit into the overall event schedule for venues. In many cases, esports events have provided short-term filler business, as esports organizers tend to book their events several months out as opposed to several years out.
"A lot of venues were filling in three- to six-month booking windows with esports events," Othen said. "Usually that window is banquets or luncheons. Because of how esports operate, (organizers) are more than happy to schedule something three months in advance."
Othen said as the industry matures, that window will no doubt extend to a longer time period. But cities, he said, are often finding esports as an attractive new business regardless.
"A lot of the comments we received (in the survey) were that this is new, and it diversifies our mix," he said. "It's a new, attractive piece of business."