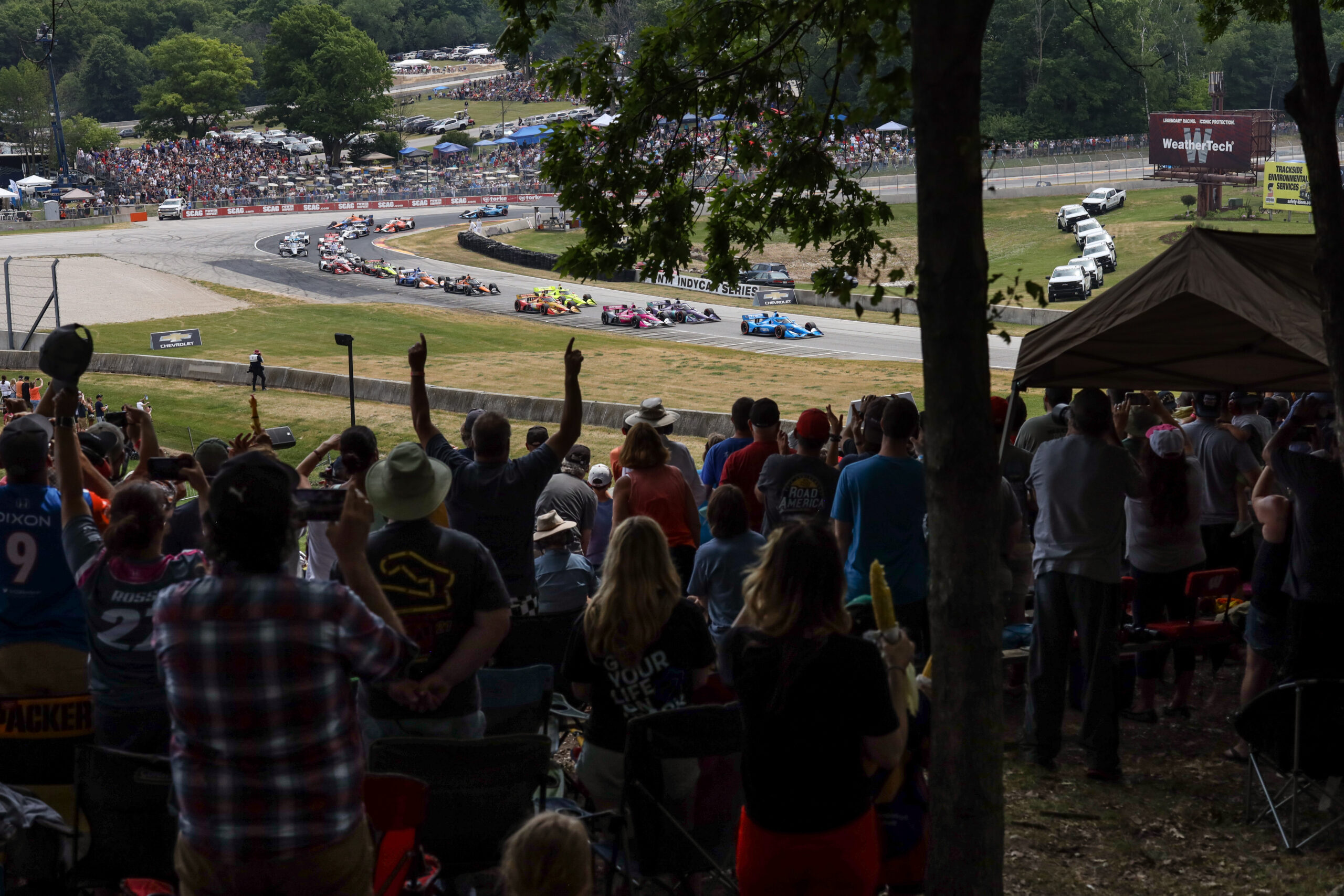 IndyCar and Road America in Elkhart Lake, Wisconsin, announced today a multiyear extension designed to keep the IndyCar Series racing at the 4.014-mile permanent road course.
The series began racing at the layout in 1982 when the then-CART Series came to the track for nearly two decades. The CART Series last ran at Road America in 2007; the IndyCar Series returned in 2016 and has raced there ever since, with Alex Palou using a late-race pass to win the REV Group Grand Prix presented by AMR on June 20.
"IndyCar is pleased to continue its relationship with Road America," said Penske Entertainment Corp. President and CEO Mark Miles. "Last year, Road America became a central figure in the series' return to racing during the global pandemic and the first to host a doubleheader. It has been a fantastic addition to our championship and it is gratifying to know that it will remain a mainstay on our calendar."
The 2022 race date will mark the 33rd appearance of the series at the track. The full 2022 schedule will be announced at a later date.
"The NTT IndyCar Series is clearly one of the greatest forms of open-wheel racing ever to grace our beautiful 4-mile road course," said Road America President and General Manager Mike Kertscher. "We've had a strong relationship since its return in 2016 and we are very proud to continue the tradition."