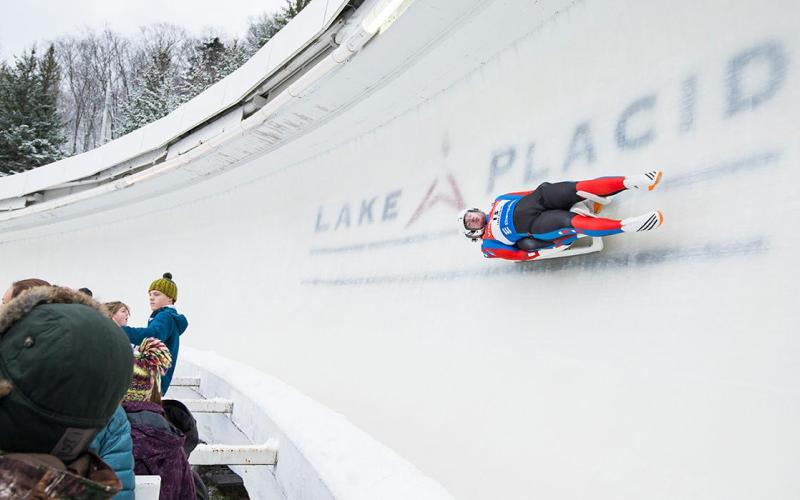 Innsbruck, Austria, will host the 2027 luge world championships after the Olympic track Innsbruck-Igls received 21 votes to 12 for Lake Placid, New York.
2027 will be the eighth time that Austria hosts the world championships overall and continues a 10-year tradition for the Innsbruck track, which has hosted five prior times in 1977, 1987, 1997, 2007 and 2017. The track hosted luge competition during the 1976 Olympic Winter Games as well.
The President of the Austrian Luge Federation, Markus Prock, and Secretary General Helmut Ruetz described it as an "unwritten law" that the FIL has hosted a World Championship exactly every 10 years.
"Hosting a World Championships in one's own country is of immense importance and offers great opportunities to promote the sport," Prock said. "The Olympic luge track in Igls is in need of extensive reconstruction. We are pleased about the attractive concept of our competitor Lake Placid and hope that the track in the American Adirondack Mountains will apply for the 2028 World Championships. I already promise our friends from New York State the Austrian vote."
Lake Placid was bidding to be the first U.S. host for the world championships since it hosted in 2009. Since the first world championship in 1955, only Lake Placid in 1983 and 2009 and Park City, Utah, in 2005 has the event been in the U.S. Only twice has an American won gold at the event, Wendel Suckow for the men in 1993 in Calgary and Erin Hamlin for the women in Lake Placid in 2009.
The next two hosts for the world junior championships were also awarded to St Moritz, Switzerland, for 2025 and Winterberg in Germany for 2027.