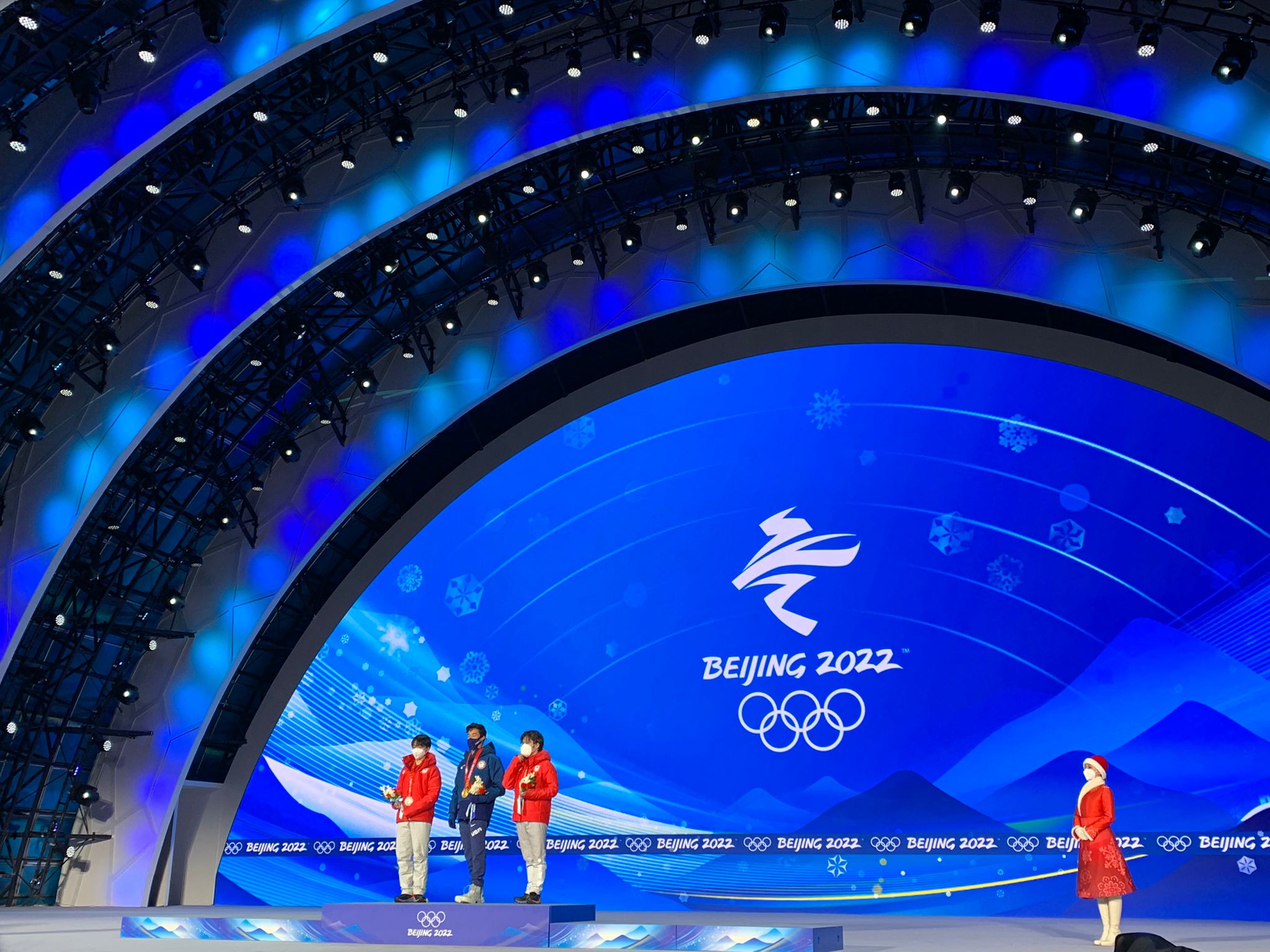 Unlike the Olympic Summer Games, during the Winter Games, medals are awarded at a Medals Plaza. The Beijing Olympic Medal Plaza is located adjacent to the Bird's Nest stadium with the Olympic cauldron (albeit a small one) directly behind.
Before the athletes are brought up to the stage, there is some music played while people wait. But the experience is nothing like the 2002 Salt Lake Games where a concert with top name bands (e.g., Green Day) accompanied the ceremony.
There is another Medals Plaza in the mountains so the program alternates between showing a live medal presentation with a video presentation of the one at the other venue.  Whether live or streamed coverage, it is nice to see video highlights of the three medal winners as they are announced on stage.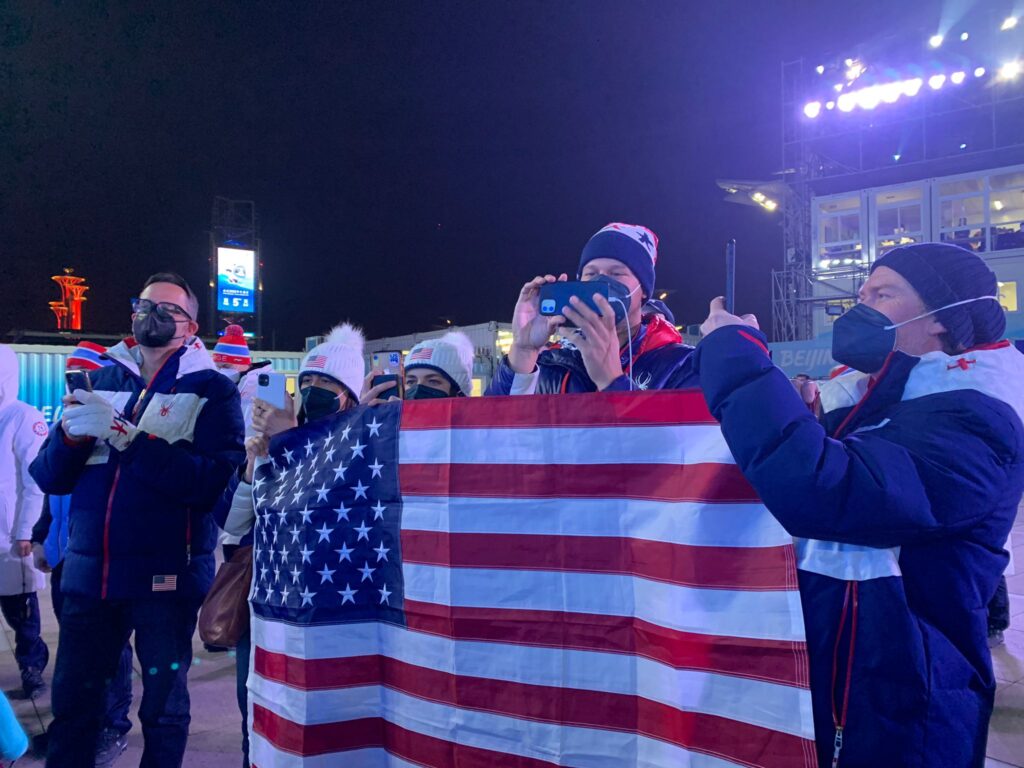 ---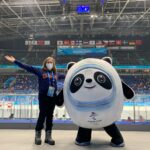 Editor's Note: George Washington University sports management professor Lisa Delpy Neirotti is on the ground in Beijing for SportsTravel. A veteran of the Olympic Games, this will be her 21st consecutive Games in various capacities. She will be filing stories for SportsTravel throughout the Games.
---