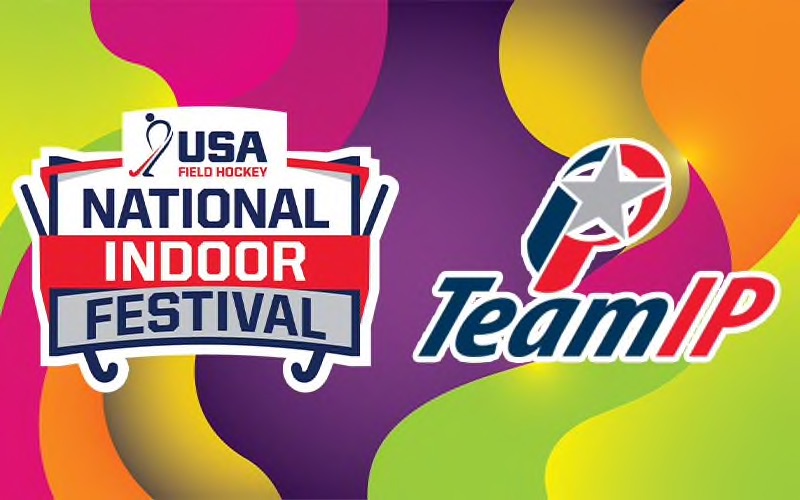 Team IP has been named the presenting sponsor and official licensee for the 2002 USA Field Hockey National Indoor Festival. The NIF, presented by Team IP — an inaugural event — will be held February 18–20 at the Virginia Beach Sports Center in Virginia.
"We are excited to partner with USA Field Hockey to present the 2022 National Indoor Festival," said Randy Sparks, Team IP chief executive officer and founder. "We have a strong history with U.S. Olympic sports, and it is an honor to add USA Field Hockey to that list."
Team IP was founded in 1992 and has become the exclusive provider of merchandise for sports events around the country, including many in the national governing body space and college bowl games, among other events. Team IP is the exclusive provider of merchandise for the National Federation of State High School Associations (NFHS) in Alabama, Florida, Georgia, Indiana, Kentucky, Massachusetts and Texas.
"USA Field Hockey is thrilled to start our partnership with Team IP, a nationally recognized championship merchandise provider," said Madeline Hoeppner, USA Field Hockey's director of events. "Randy and his team are amazing to work with and they truly want the athletes to have a great event experience. They have taken tremendous efforts to make each sport they work with personable, unique and affordable."
In its first year, the NIF will offer U-12 Co-Ed, U-14 Girls, U-16 Girls and U-19 divisions. The NIF has been modeled after the NGB's National Hockey Festival, where different age divisions have the opportunity to gather over a weekend in the same location to enjoy and play the sport.