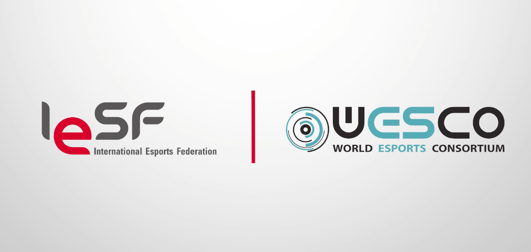 The International Esports Federation has signed an memorandum of understanding with the Brazil-based World Esports Consortium as the federation sees to create further collaboration opportunities in the international esports community.
The MOU, signed by IESF President Vlad Marinescu and WESCO President Daniel Cossi, sets a framework for collaboration between the two organizations, with a goal to promote unity within the esports ecosystem.
IESF counts more than 70 member federations internationally and organizes a world championships for esports in several titles. Marinescu, who is also president of the U.S. Esports Federation, recently took over the president role at the international federation as well. WESCO was founded by partners in China, the Netherlands, Australia and Brazil and in a nonprofit organization formed to improve esports and promote it globally. It also shares a goal of developing national federations, publishers, developers, organizations, stakeholders and esports-related companies and events organizers, broadcasting TVs and streaming companies.
"This MOU marks an important moment in the unification of esports," Marinescu said. "Our target at the IESF is unification, collaboration and recognition. This agreement achieves the three objectives, all at the same time. WESCO and the IESF will work together on various programs around the world that'll achieve positive benefits for all stakeholders."