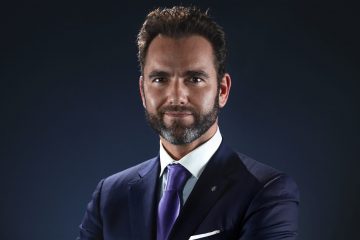 Vlad Marinescu has been named president of the International Esport Federation after Colin Webster announced he was stepping down from the lead position of the group that has tasked itself with uniting the global esports industry. Marinescu is president of the U.S. Esports Federation and serves as chief media and marketing officer for the International Judo Federation. He also has served as director general of Sport Accord, now known as the Global Association of International Sports Federations, or GAISF.
Webster, who is from South Africa, cited the challenging situation in the country related to travel restrictions in stepping down from the role at ISEF. Webster proposed that Marinescu assume the top position and that Sheikh Sultan Bin Khalifa Bin Sultan Al Nahayan rise to the position of vice president. The ISEF board accepted both recommendations.
Webster was credited with growing the organization that considers itself the international federation for esports. The group counts more than 70 member federations globally, has signed on to WADA requirements and has established a referee's academy among other accomplishments since its founding in 2008. Webster will stay on in a support role focused on legal and financial matters.
"I have always believed that a leader, like the organization itself, must always serve its members," Webster said. "The challenges of the current crisis has sorely tested my efficacy in serving those who elected me, and after long and hard introspection, I believe that Vlad Marinescu and His Highness Sheikh Sultan Bin Khalifa Bin Sultan Al Nahayan would be better suited to lead IESF in these troubled times. I have absolute confidence knowing that the IESF will continue to flourish through this next chapter. There is no doubt in my mind that IESF shall continue to unite that which is fractious, protect the esports athlete, and deliver more than ever before."
Marinescu was placed on the IESF's board in early 2019 and later was elected to a three-year term.
"We are truly indebted to President Webster," Marinescu said. "His life has been committed to public service. We are fortunate that we managed to convince him to stay on the board to continue to provide sage advice. The solid foundations that IESF is built upon is down to Colin who has shown tremendous leadership in growing IESF as a truly global esports governing body."