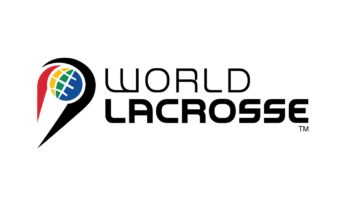 World Lacrosse has been given full recognition by the International Olympic Committee during the IOC Session in Tokyo, ensuring that it remains a member of the Association of IOC Recognized International Sports Federations and making it eligible to receive financial support through the IOC Development Program.
The announcement means World Lacrosse can continue to grow in stature and influence and could serve as an early step in the sport's ambitions to join the Olympic program in the future. It now represents 70 member-national governing bodies worldwide and has welcomed seven new members in the last 20 months.
"This is a momentous day for lacrosse enthusiasts around the world and a reason for our entire World Lacrosse family to celebrate," said World Lacrosse President Sue Redfern. "We are deeply grateful to the membership of the International Olympic Committee for today's vote and the expression of confidence it reflects. With full recognition comes greater responsibility, and we are committed to serving as an active and engaged member of the international sport community and supporting our partners across sport."
In May 2021, World Lacrosse formally introduced World Lacrosse Sixes, which is designed to support and encourage the game's growth worldwide as well as provide greater access to the sport. The Sixes competition also fits into the 21st Century Olympic framework, where the International Olympic Committee and host cities are working to reduce the cost and complexity of staging future Games.
"The evaluation process for full recognition has been intensive, but at every step in the process, the IOC has helped make World Lacrosse a stronger, more effective international federation, and we greatly appreciate the IOC's ongoing support and encouragement," said World Lacrosse Chief Executive Officer Jim Scherr. "We will use this new status and the momentum it creates to find new ways to continue expanding opportunities for participation in lacrosse around the globe while supporting even greater growth."