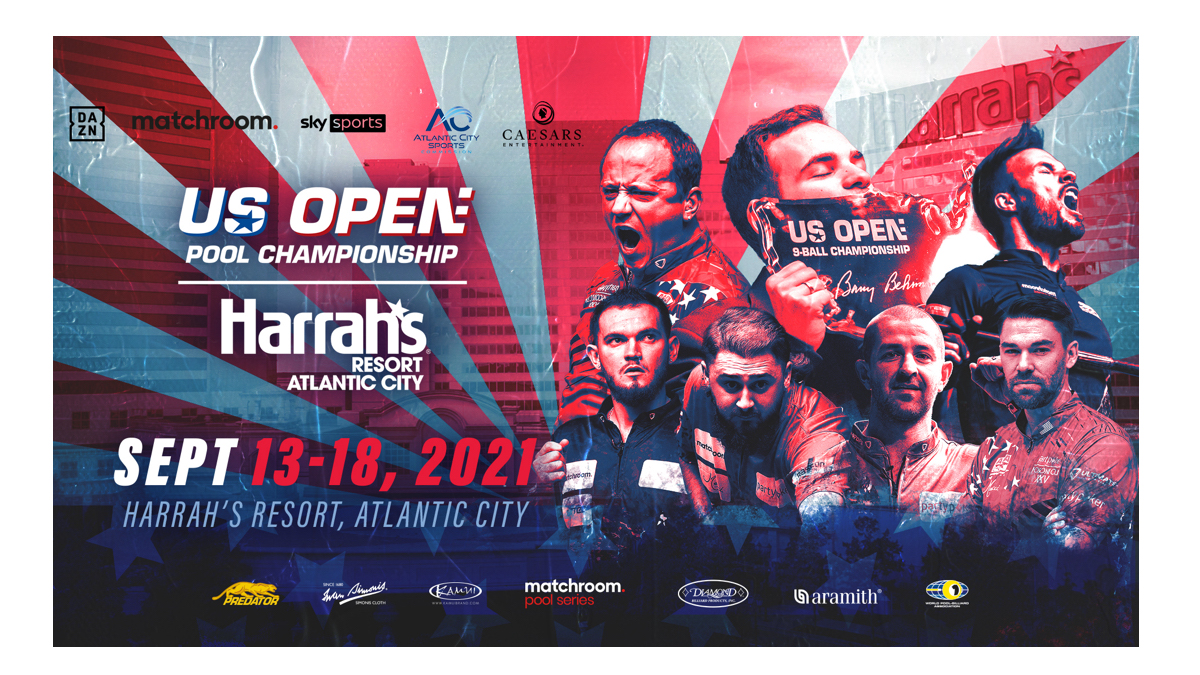 Atlantic City, New Jersey, is the new home of the U.S. Open Pool Championship at Harrah's Resort Atlantic City from September 13—18 in partnership with Caesars Entertainment and the Atlantic City Sports Commission.
The U.S. Open Pool Championship is the longest running major in the sport with a history dating almost half a century. The U.S. Open has a prize fund of $300,000 and TV coverage across the globe.
"The Atlantic City Sports Commission is thrilled to partner with Matchroom Pool to bring the most talented billiard players to our seaside destination," said Atlantic City Sports Commission Director of Sports Sales Daniel Gallagher. "We believe that both the athletes, and billiard enthusiasts will find the amenities that Atlantic City has to offer world-class, for what we know, is a world-class event."
The U.S. Open Pool Championship will see a full field of 256 international players. The tournament will be broadcast live for 54 hours around the world including on DAZN in USA and Canada, Sky Sports in the UK and Ireland.
"We are thrilled to be bringing the U.S. Open Pool Championship to Atlantic City, which we hope will become the new home for this great, historic event," said Emily Frazer, managing director for Matchroom Multi Sport. "Having met with the teams at Meet AC and Harrah's Resort Atlantic City I know we all share a great vision for the future of this event as well as potential new opportunities. We know the East Coast has a thriving pool community and we have been excited by the response we've had to bringing the event to Atlantic City."