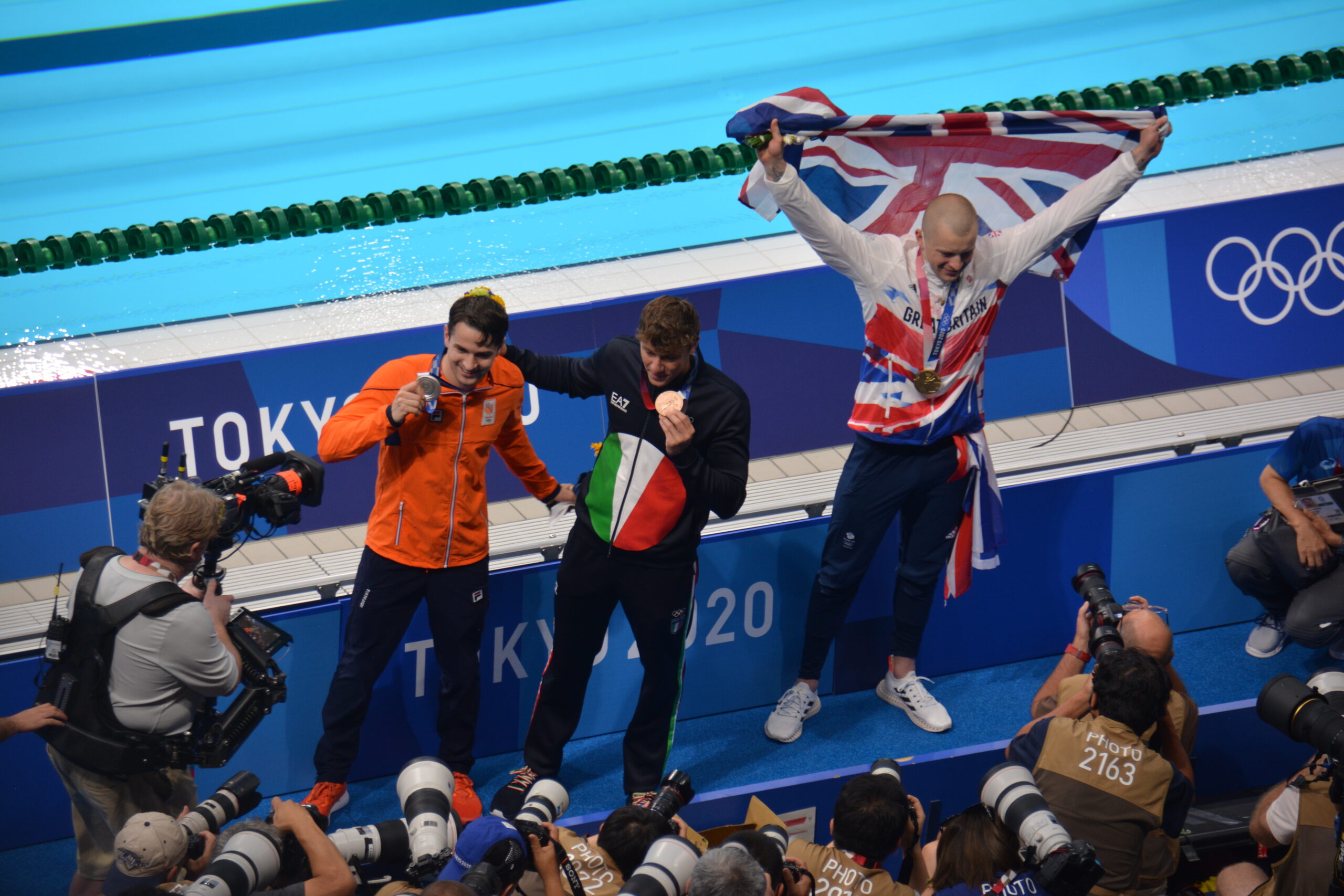 As the COVID situation evolves at the Olympic Games, so too do some of the protocols for athletes, especially when it comes to the images that will be seen back home. Hours after insisting that athletes must keep their masks on during medal ceremonies, the International Olympic Committee reversed course Sunday to allow winners to appear maskless for photos that capture "their faces and their emotions during a unique moment in their sporting career."
Under the new rules, athletes have 30 seconds following the national anthem to appear without their masks while staying on their podium step.
"At no point during this limited time should the athletes be invited to join each other on the gold-medal platform," the IOC said in a statement. "The silver and bronze medalists join the gold medalist on the latter's platform for a photo opportunity with masks on."
Just as quickly as the new rule was adopted, however, some athletes seemed to be stretching the limits. At the Monday morning swimming final sessions, all of the medalists form the 100-meter breastroke worked their way around the pool for images that had them unmasked for considerably more than 30 seconds, and quite close to one another.
At least they didn't gather on the platforms.
Just hours before the 30-second rule had been adopted, the IOC appeared to be holding firm on the rules. "It's not a 'nice to have,' it's a 'must have,'" IOC spokesman Mark Adams had said of masks at the IOC's daily news conference in Tokyo. "We feel for the athletes (but) there are things that unfortunately we have had to make stricter."
As the Games go on, the rules may still be adjusted again.