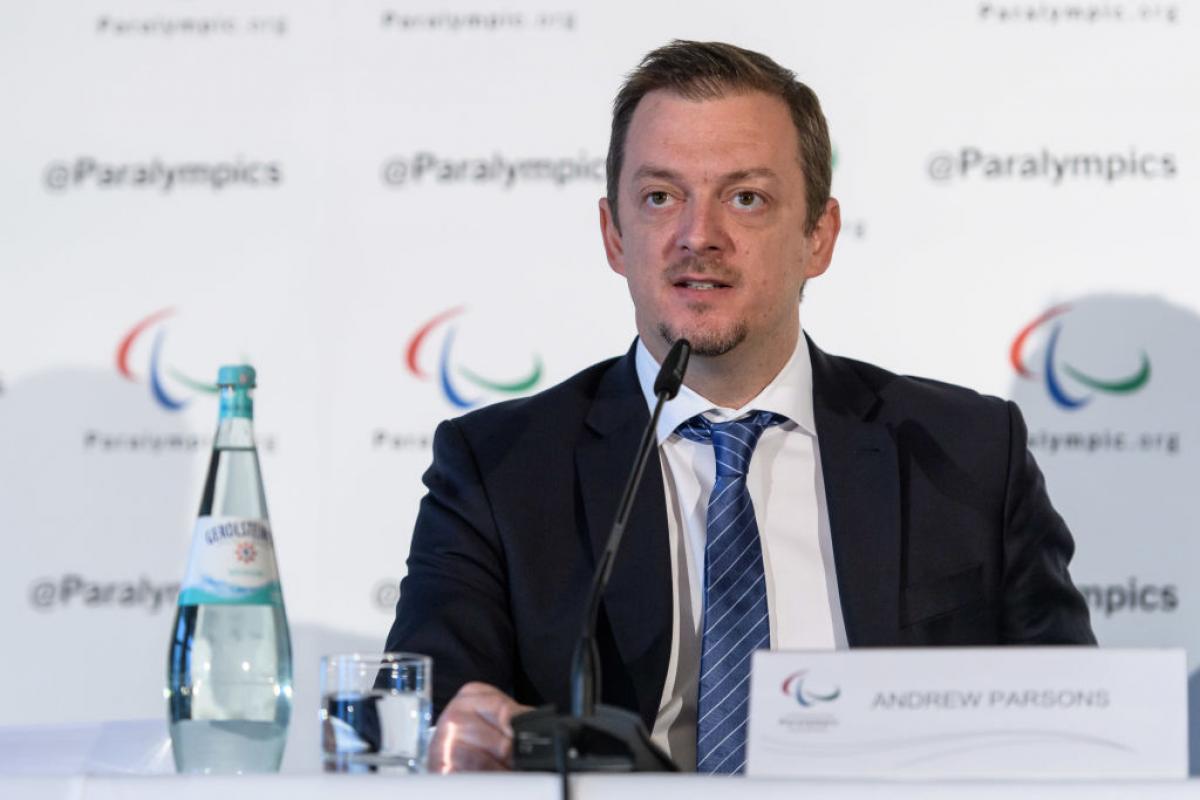 With 10 days left until the start of the Paralympic Summer Games in Tokyo, the head of the International Paralympic Committee said he is confident the event will be held safely after seeing the results from the recently concluded Olympic Games.
IPC President Andrew Parsons said the Olympic Games proved that events can be held safely but also urged stakeholders planning to be in Tokyo to be vigilant and avoid complacency regarding COVID-19 countermeasures.
"With the Olympic Games, Tokyo and Japan has shown to the world that a major global sport event can be delivered safely, giving the world a much-needed morale boost," he said. "For this achievement, I'd like to acknowledge the tireless work of Tokyo 2020, Tokyo Metropolitan Government, the Japanese government and local authorities, and the IOC. The Games have proven that the COVID-19 countermeasures, which form the cornerstone of the playbooks, work. This can only give us confidence as we gear up for the Paralympic Games."
Still, Parsons acknowledged that risks remain for the 4,400 athletes from nearly 160 countries that will participate in the Paralympics, which begin August 24.
"We cannot ignore the current case numbers in Japan and Tokyo, and I urge every single stakeholder for the Paralympic Games to be vigilant and follow all measures outlined in the playbook. By doing this will we deliver safe Paralympic Games for all stakeholders, as well as the Japanese people."
Playbooks that spelled out the rules and expectations for athletes, coaches, officials, media and other stakeholders for the Olympic Games remain in place for the Paralympics as well. Athletes will be under the same testing requirements and all stakeholders will have their activities limited to Paralympic-related venues.
At the Olympic Games, a robust testing plan helped offer context on how prevalent the virus was among participants. From July 1 to August 8, nearly 43,000 tests were conducted at arriving airports, and 37 people were found to be positive. Overall, about 680,000 screening tests were conducted, with 163 stakeholders testing positive.
"With the Olympics now over, my excitement levels for the Paralympic Games are increasing by the minute, I just cannot wait to see 4,400 of the world's greatest Para athletes take centre stage," Parsons said. "During the transition period, we are working hand-in-hand with the Organizing Committee to finalize several matters that are unique to the Paralympic Games.
"The Tokyo 2020 Paralympic Games have the potential to be a game-changer not just for Japan but the wider world, in particular the 1.2 billion persons with disabilities who make up 15 percent of the global population."