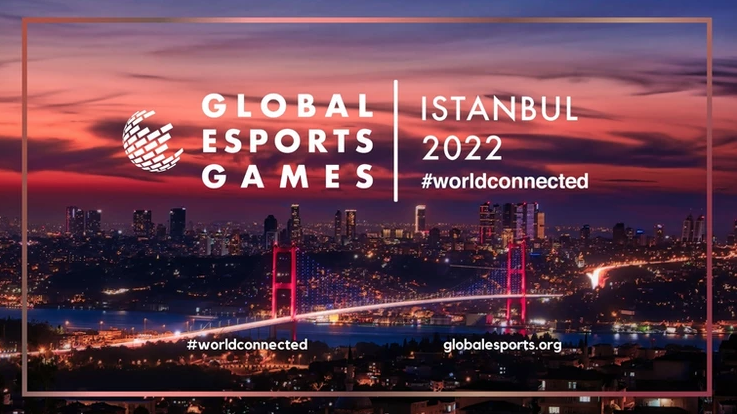 The Global Esports Federation has announced that the second annual Global Esports Games will be held December 14–18 in Instanbul, Turkey.
A delegation from the GEF recently visited the city to meet with the local organizing committee, comprising members from the host city, the leadership from the Turkish Esports Federation and Spor Istanbul. The program hosted by Ms. Yasemin Üner, chair of the Organizing Committee, comprised a series of venue visits including the competition arena, hospitality venues and accommodation options.
"When you stand in the heart of Istanbul, you really feel that you are at the center of something historic and energizing," said Paul J. Foster, chief executive officer of the Global Esports Federation. "We're thrilled to see the excitement from the Turkish community, lighting up a new world of possibilities as the GEG moves from Asia to Europe."
The GEF is also working toward esports debut in the Commonwealth Games this summer in Birmingham, England, as part of the inaugural Commonwealth Esports Forum. The new form will be supported by the British Esports Association and will take place at the International Convention Centre in Birmingham on August 6–7, the same venue that will host the esports championship on August 5.
"We are proud to establish yet another first for the world's esports community," said Chris Chan, president of the Global Esports Federation. "The Commonwealth Esports Championships offers our community another exciting event in the global esports calendar. We look forward to welcoming the esports community to Birmingham in August."
The Commonwealth Esports Championships will feature esports athletes from across the Commonwealth. Game titles are in the final stages of confirmation and will be announced shortly.

"I am delighted that we are announcing the first Commonwealth Esports Championships and Commonwealth Esports Forum to take place in Birmingham this summer," Commonwealth Games Federation President Dame Louise Martin said. "Esports is continuing to grow dramatically in terms of popularity and participation, particularly amongst young people, and we are continuing to look at ways to explore how it can align with the Commonwealth Sports Movement. Commonwealth Esports Championships provides an excellent opportunity to pilot esports close to the Commonwealth Games. This will allow us to review the long-term relationship between the Commonwealth Games and esports as we continue to evolve and explore future editions of our event and what they could look like."