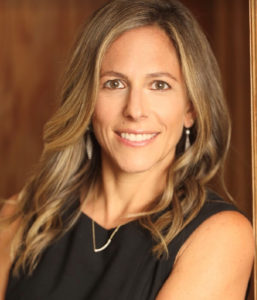 The National Lacrosse League has named Jessica Berman deputy commissioner and executive vice president of business affairs. Berman spent the last 13 years with the National Hockey League, most recently as vice president of community development, culture and growth.
According to the NLL, Berman will become the first woman to hold the title of deputy commissioner at any professional sports league in North America. In her new role, she will oversee all of the indoor league's legal affairs and transactions, manage team services and assist Commissioner Nick Sakiewicz with the NLL's overall growth strategy.
"It takes the brightest and best to build great leagues and teams, and we are very proud to welcome one of the brightest, best and most progressive minds in sports business to the National Lacrosse League," Sakiewicz said. "Her wide-ranging background fits exactly with the growth trajectory we are on, and her addition to our veteran team is a perfect cultural fit and win for the league, our member clubs and for the sport of lacrosse."
"Jessica Berman has been an invaluable member of the NHL league office for more than 13 years," said NHL Commissioner Gary Bettman. "As a colleague it is easy to recognize that she is whip-smart, enthusiastic and collaborative and we wish her all the best as she takes on this new role."
In addition to her other roles at the NHL, Berman served as executive director of the NHL Foundation. In that role, she participated in the design and execution of the league's strategic corporate social responsibility goals, initiatives, policies and programs. She also served as the league's vice president and deputy general counsel.
"I would like to thank both Nick for this opportunity and Gary and the NHL for putting me in a position where I can help make a difference both with the NLL and the sport of lacrosse," Berman said. "Lacrosse is constantly mentioned as 'fast growing,' and I am looking forward to helping accelerate that pace, especially given all the work that has gone into helping the NLL expand and increase market share under Nick's tenure."
The NLL has 13 teams in markets across North America. Last season, the league saw a 28 percent increase in attendance from the year prior.