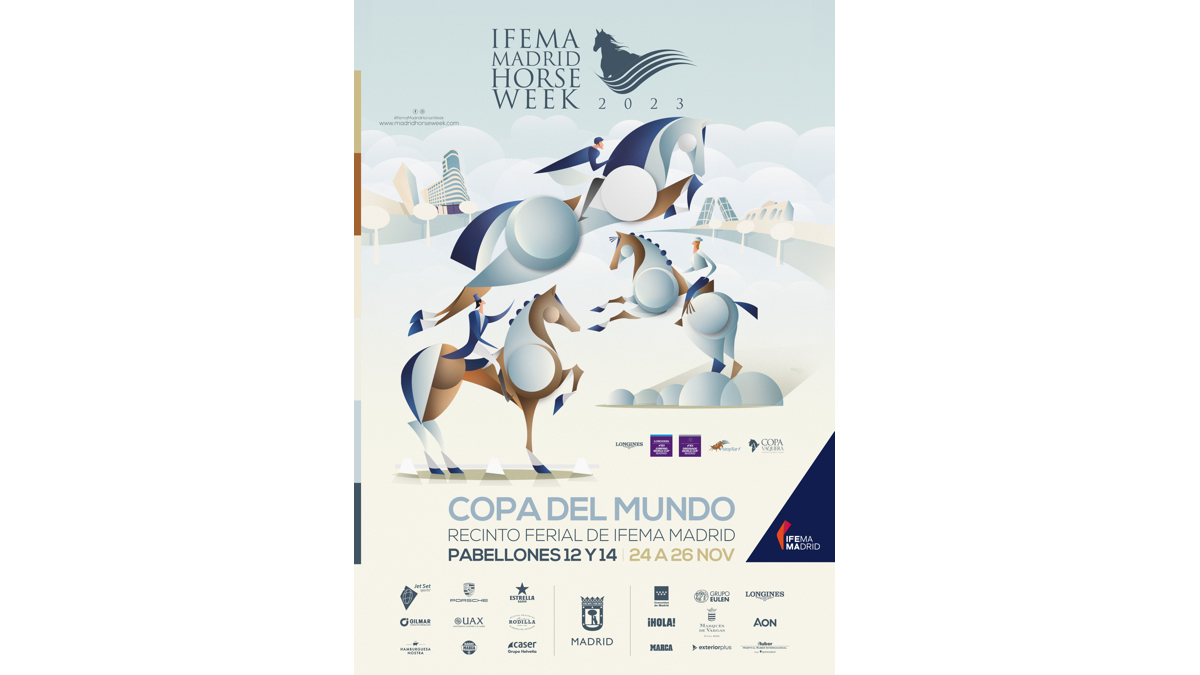 Ifema Madrid Horse Week in Spain, scheduled to take place from November 24–26, has announced that Jet Set Sports will be a sponsor of the event and will also be the official hospitality provider for the show.
Under a five-year agreement, Jet Set Sports will make Ifema Madrid Horse Week the preferred destination for its international clients and enhance the experiences available to guests from around the world. This partnership not only enhances Ifema Madrid Horse Week's international standing but also promises to boost the event's economic impact on Madrid.
This year's event will feature familiar competitions such as the Longines FEI Jumping World Cup, FEI Dressage World Cup, Doma Vaquera Masters Cup and the introduction of the National Farrier Congress. Attendees can also enjoy the traditional shopping village, complete with various stores, entertainment, a Poni Park and the shows arena.
Jet Set Sports is an experienced American company specializing in hospitality packages for major international sporting, has worked on hospitality services in the past including the Olympic Games, Hopman Cup tennis event in Australia and most recently the Solheim Cup that was held in the south of Spain from September 22-24.