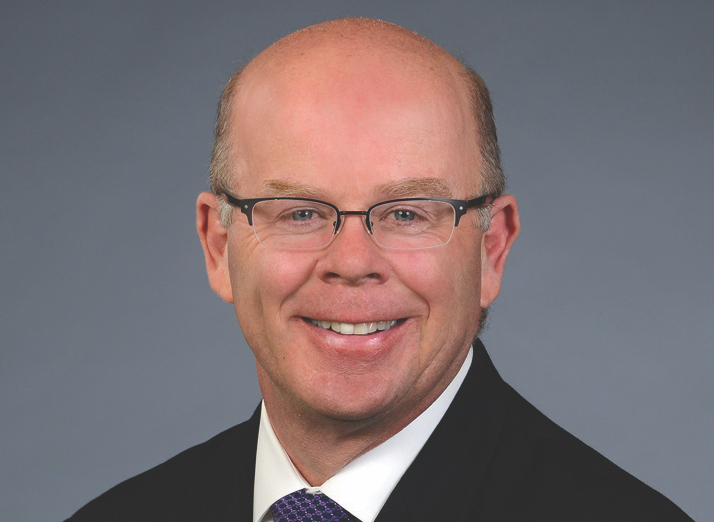 Jim Wood, most recently the president and CEO of Meet AC and the Atlantic City Sports Commission, has been named the president and chief executive officer of the Evansville (Indiana) Convention & Visitors Bureau, effective January 15.
Wood was the head of Meet AC from 2014 until resigning earlier this year for family reasons. He previously served for more than a decade as the president and CEO of the Louisville CVB and for four years as the president and CEO of the Providence Warwick CVB in Rhode Island.
Wood said that SearchWide Global, a recruiting firm, reached out to him about the opportunity and "I thought it would be a good fit for me."
Evansville is home to Division I athletics at the University of Evansville, which competes in the Missouri Valley Conference, as well as Division II athletics at the University of Southern Indiana. The region has two minor league franchises with the Evansville Otters baseball team in the independent Frontier League and the Evansville Thunderbolts hockey team in the Southern Professional Hockey League.
The Courier & Press reported that the Evansville CVB board voted 6-0 in favor of the hiring. Wood succeeds Joe Taylor, who has departed the organization.
"I was really impressed with Evansville and their development," Wood said in an interview with SportsTravel. "Evansville is a very progressive city looking to grow their tourism footprint, convention market and special events. With my background, I feel that I can lead the charge for this emerging destination for the future."
Wood owns a home in Louisville, which is 120 miles from Evansville, and has been living there since resigning from Meet AC. "Obviously Louisville is much larger, but Evansville is growing and as it continues to grow, there is great potential for the city," Wood said.
Once he starts in mid-January, Wood said he will begin "an evaluation process to look at the mix of business Evansville currently has and of the different market segments, which ones are strong and which ones we can continue to grow."