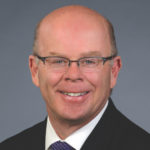 Jim Wood, the president and CEO of Meet AC, has announced he will leave the position in Atlantic City, New Jersey, at the end of 2019. Wood plans to return to Kentucky, to care for his wife as she rehabilitates from a severe fall earlier this year.
Wood has led the organization since 2014, when he became Meet AC's first CEO. A year later, Wood formed the Atlantic City Sports Commission as a department within the bureau. The city has since hosted the Meeting Professionals International (MPI) 2016 World Education Congress (WEC), the 2016 TEAMS Conference & Expo as well as other significant industry shows. The TEAMS Conference & Expo will return to Atlantic City in 2021.
"Jim has been a driving force in continuing to position Atlantic City as a top destination for the meetings and conventions market," said Matt Doherty, CRDA executive director and Meet AC board chairman. "We wish Jim and his family the best in the future."
During Wood's tenure, Meet AC booked more than 1.8 million room nights, which has brought in nearly $1.9 billion in estimated economic impact into Atlantic City.
"It has been my pleasure to lead a great staff," said Wood. "The organization is in great shape for the future."