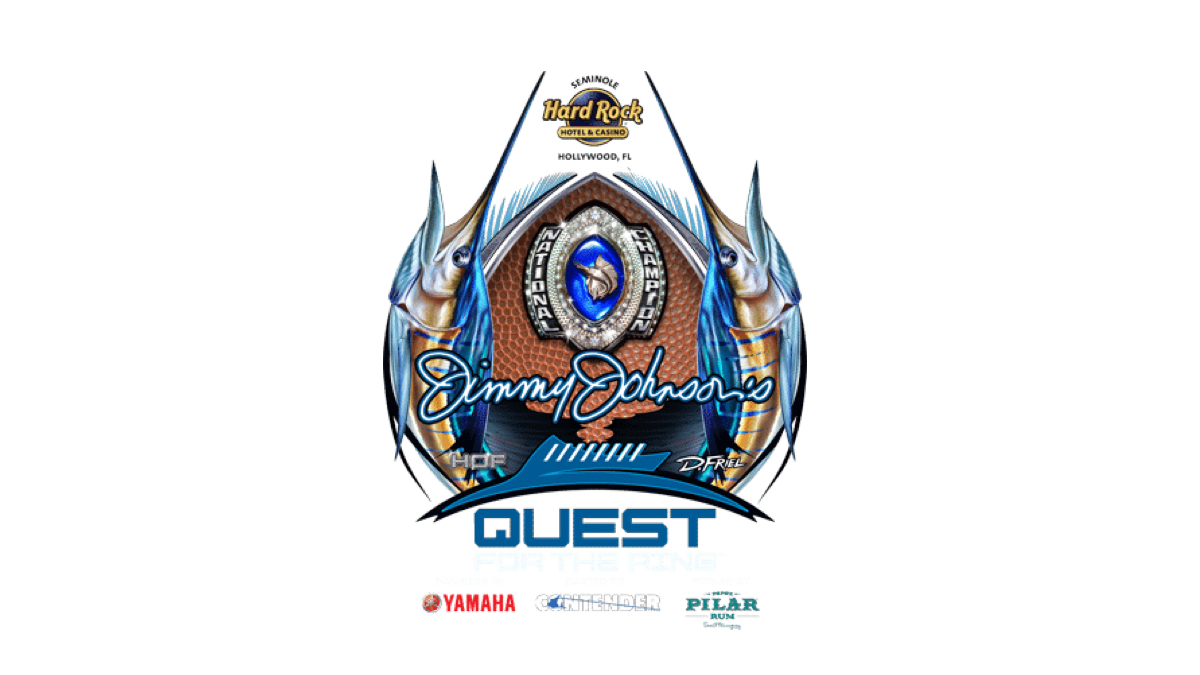 The 11th Annual Jimmy Johnson's "Quest for the Ring" Championship Fishing Week will return to South Florida, March 1–5, 2022. The event, pesented by Seminole Hard Rock Hotel & Casino in Hollywood, Florida, is hosted by Visit Lauderdale.
The annual four-day fishing tournament founded by the former Dallas Cowboys coach includes the two-day Quest for the Ring Catch & Release Championship. New this year is the Sportfish Weighted Tournament taking place as a separate tournament during the event week. Hosted by Contender Boats, powered by Yamaha and fueled by Papa's Pilar Rum, the two-Day Billfish Championship features the world's richest guaranteed purse of $1 million, in partnership with Seminole Hard Rock Hollywood.
Teams will fish out of four South Florida marinas including Bahia Mar Marina in Fort Lauderdale, which also hosts the annual Celebrity Pro Am fishing event. Pre- and post-tournament celebrations take place at Seminole Hard Rock Hotel & Casino and Visit Lauderdale hosts the gifting experience, where teams receive products from tournament sponsors.
"Greater Fort Lauderdale's waters are teeming with a mind-blowing variety of fish and our amazing Seminole Hard Rock Hotel & Casino Hollywood is a terrific place to party, so we are rigged and ready to welcome Coach Jimmy Johnson and all the anglers back for this ultimate fishing experience," said Stacy Ritter, president and CEO of Visit Lauderdale. "We are delighted to support the tournament and popular gifting experience for the anglers, and we extend our best wishes for great fishing and fun for all."
Each year teams vie for champion rings that resemble Super Bowl rings at the event. Elite competitors can vie for a place in the Ring of Honor for those who take home the top prize.
"We continue to grow each year and I am thrilled to have our partners at Seminole Hard Rock Hotel & Casino Hollywood join us as we showcase the thrilling challenge of sportfishing and to move our hosting of our event to such a beautiful destination in Greater Fort Lauderdale," Johnson said.