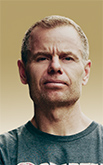 Joe De Sena
The founder of Spartan Race has worked to establish obstacles races as a legitimate sport, one with a potential future in the Olympic Games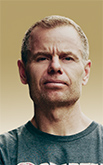 Joe De Sena has been an entrepreneur almost from the beginning, selling fireworks at age 8, building a pool-cleaning business and later founding a Wall Street trading firm. But his true passion was in health and fitness, and adventure racing specifically. After competing in dozens of long-distance races, he founded Spartan Race in 2010. The obstacle race series separated itself from the pack by timing participants and treating the experience as a legitimate sport, one with a potential future at the Olympic Games. Today, the Reebok Spartan Race offers 3-, 8- and 12-mile events that together attract more than 1 million participants annually across 170 events in 28 countries, including races in Europe and Asia.
In this interview with SportsTravel's Jason Gewirtz, De Sena discusses how Spartan Race differs from similar events, obstacle racing's future and staying fit.
Take us to the beginning of Spartan Race. How did the idea initially start?
I was working on Wall Street in the '90s and I wasn't feeling good. I was sitting around a desk and I was making money, but it was just very unhealthy. Then I found adventure racing. I started racing around the world doing these really long-distance 10-day-long races and fell in love with it. I felt alive again. I started roping people into it and they felt alive. And I'm an entrepreneur at heart. So I started to mess around in 2000 with some different race series. They were way too long, they were way too hard and social media didn't exist at the time, so the participant numbers were low. I was losing a lot of money. It was more of a hobby. It was fun but it was not economically viable. In 2010, I came up with the name Spartan Race and toned it down a bit. Social media existed. And everything changed for the better.
To read the rest of this Q&A in the digital edition of SportsTravel, please click here.