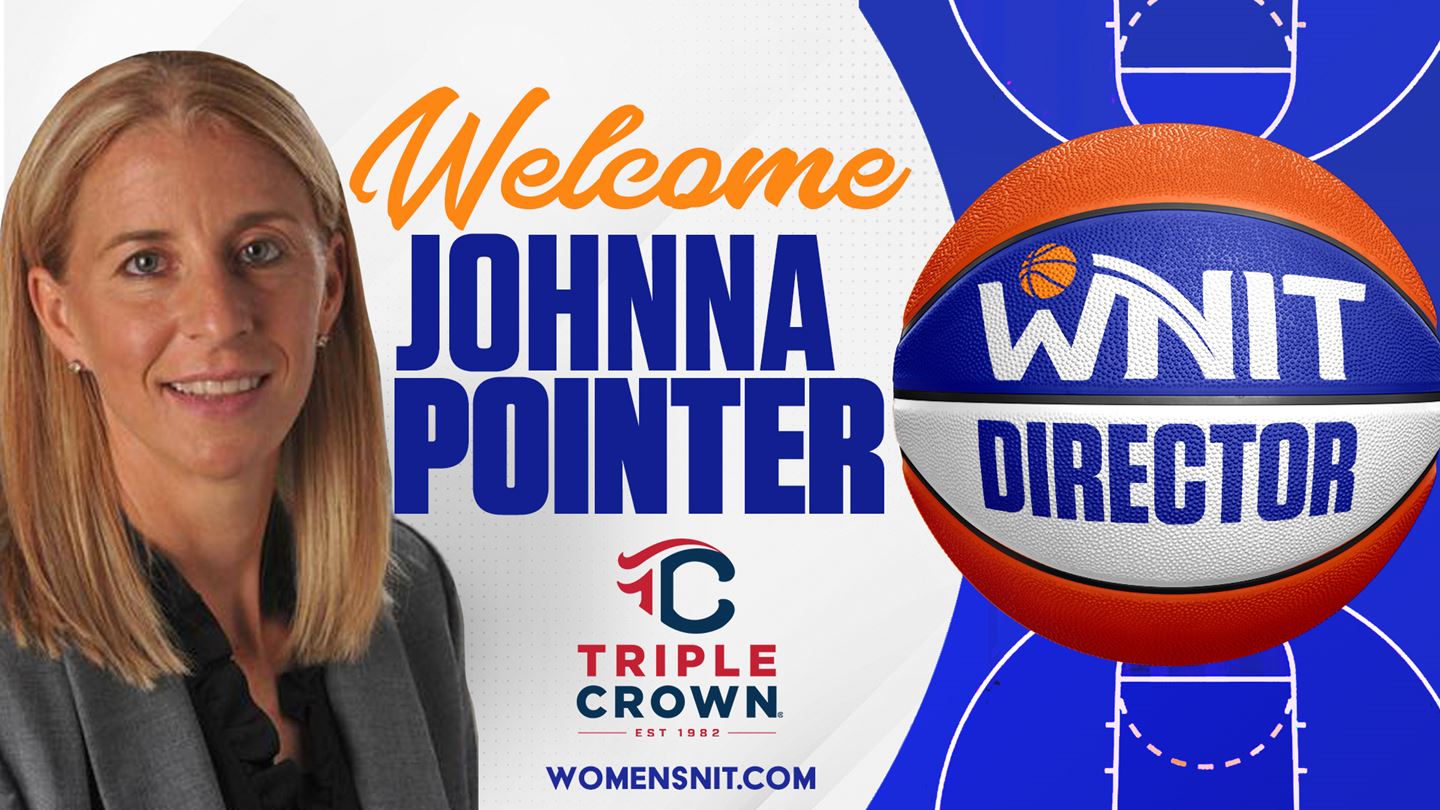 Triple Crown Sports and the Women's National Invitation Tournament have announced the hiring of Johnna Pointer as primary director of the Preseason and Postseason WNIT.
Pointer's basketball experience includes time as a player and coach. She played for legendary coach Jody Conradt at the University of Texas, earning all-Southwest Conference honors for two seasons, before playing professionally in Germany. Pointer was head coach at Frank Phillips College and Wayland Baptist University and worked as an assistant coach at Colorado while also establishing a presence in the club basketball arena in 2004 as founder/owner of HOOP 10 Basketball, based in Amarillo, Texas.
"I am very grateful for the opportunity to join the Triple Crown Sports team," Pointer said. "The WNIT has been such an important part of the landscape of women's basketball and I'm honored to be in this position. I will work hard to continue the WNIT legacy and look forward to what the future holds."
Pointer and Triple Crown Sports basketball division directors Jared Rudiger and Sarah Molina will begin working on the upcoming Preseason WNIT, which begins November 12 and features four teams. The Preseason WNIT began in 1994 and the Postseason WNIT started in 1998.
"The route going forward for the WNIT is in good hands as we welcome Johnna Pointer into the fold here at Triple Crown," said TCS Chief Operating Officer Sean Hardy. "The tournaments are part of the fabric of women's basketball and we are excited to add Johnna's insight and enthusiasm into the work we do here that spreads the word on the depth of talent in the game."
"Johnna is a fantastic hire for the WNIT," said Texas Tech coach Krista Gerlich. "Her passion has been women's basketball her entire life and she has invested so much of herself into sharing that passion with others. Johnna will reignite the WNIT and help grow our game with her experience, expertise and ambition to give young women more opportunity in collegiate sports."