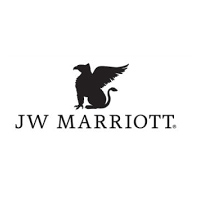 Developers have submitted plans to the city of Anaheim to build a 466-room JW Marriott at the Anaheim GardenWalk. The $150 million project, which would be built within walking distance of Disneyland and the city's convention center, would be constructed as part of the GardenWalk retail and entertainment center.
"We've heard time and again from current and potential visitors that Anaheim needed a luxury hotel outside of Disneyland," said Jay Burress, president and CEO of Visit Anaheim. "This news elevates the city of Anaheim to an entirely new level for all visitors."
The hotel is being proposed by O'Connell Hotels & Hospitality and Prospera Hotels Inc. The project intends to make use of a city incentive program that allows four-star hotels built at the GardenWalk to be reimbursed for 70 percent of hotel bed taxes collected over a 20-year period. Opponents have filed a legal challenge against the incentive, although city officials said they support the program. The JW project would be the first hotel in Anaheim to seek reimbursement from the program.
"JW Marriott at Anaheim GardenWalk will expand Anaheim's hotel market by attracting guests who now come here for business or pleasure but chose to stay in other cities with more luxury hotel choices," the city of Anaheim said in a statement.