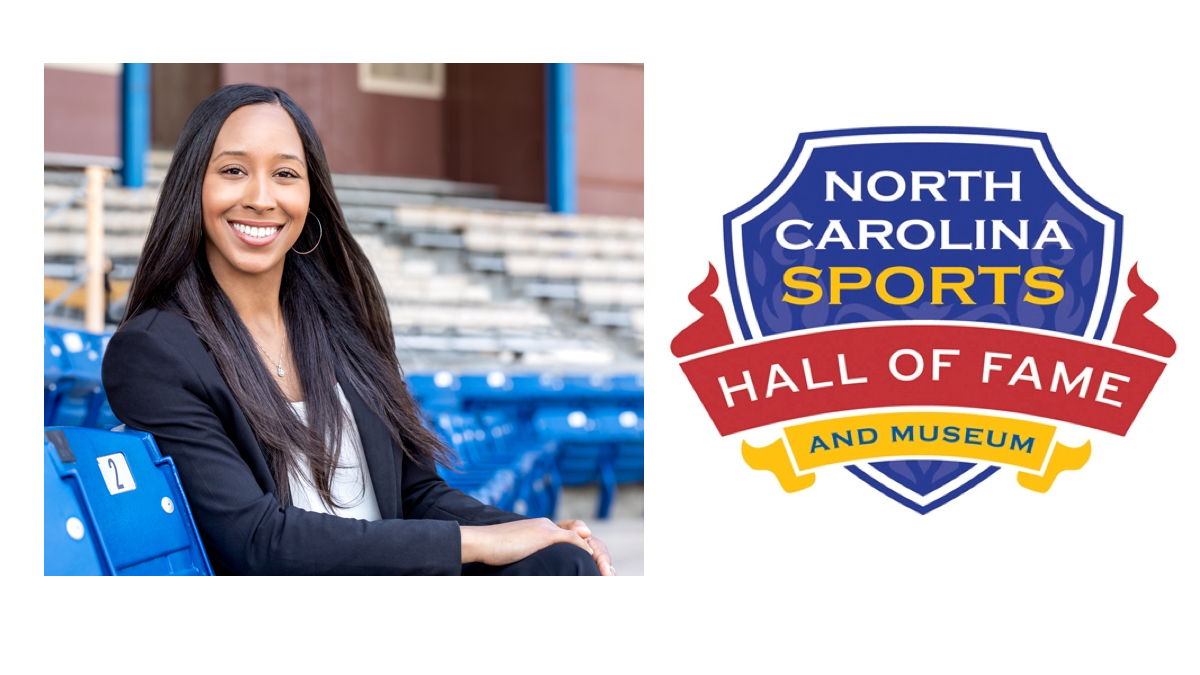 The Durham Sports Commission has announced Deputy Director Kaila'Shea Menendez has been named to the North Carolina Sports Hall of Fame's Board of Directors. Menendez was unanimously elected to fill a three-year term through May of 2026.
"The rich sports history of North Carolina is something we are proud to celebrate at the Durham Sports Commission," said Menendez. "It's an honor to join this organization and help fulfill the mission of sharing that history to inspire the next generation of North Carolina sports greats."
Founded in 1962, the North Carolina Sports Hall of Fame has a mission to use sports as a way to connect, enrich and inspire communities across the state. In 1992, the Hall was given a permanent place in the North Carolina Museum of History in Raleigh and later this year it will induct the 59th class of honorees.
"We're excited to have Kaila'Shea join us in telling the story of North Carolina's illustrious sports history," said NCSHOF Executive Director Trip Durham. "Throughout her career, Kaila'Shea has shown a commitment to using sports for the betterment of her community and we look forward to aligning in that mission together."
Menendez is a Raleigh native and a former student-athlete at Wakefield High School and Western Carolina University. As deputy director of the Durham Sports Commission, she is tasked with spearheading the work of the DSC's Advisory and Sports Tourism Committees while building relationships with key stakeholders.