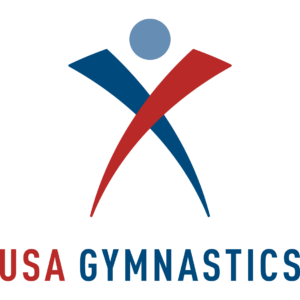 USA Gymnastics has announced that the 2019 U.S. Gymnastics Championships will be held in Kansas City, Missouri, for the first time since 1987. The event will be staged August 8–11 at Sprint Center in downtown Kansas City.
The event determines the men's and women's U.S. champions and U.S. National Team for the junior and senior elite levels. It also traditionally serves as part of the selection process for the U.S. Team for the world championships. In addition to the competition, the championships include the USA Gymnastics National Congress and Trade Show, which will be held at the Kansas City Convention Center.
"The 2019 U.S. Championships is really the first step on the road to Tokyo and the 2020 Olympic Games for men's and women's gymnastics," said David Rudd, vice chairman of the USA Gymnastics board of directors. "For the first time in more than 30 years, Kansas City sports fans will have the opportunity to see in person America's best gymnasts who are in the mix to represent the United States at the Olympics."
Nearly 3,000 coaches, judges, gym club owners and administrators are expected to attend the championship and trade show. USA Gymnastics is partnering with the Kansas City Sports Commission for the 2019 event, with support from Visit KC and Sprint Center.
"We are incredibly excited to have been chosen to host such a prestigious national sporting event," said Kathy Nelson, president and CEO of the Kansas City Sports Commission. "Kansas City will most definitely deliver an unparalleled experience for athletes, coaches, administrators, trade show attendees, volunteers and fans alike."
Kansas City has held other high-profile gymnastics competitions in recent years with Sprint Center hosting the 2012 and 2016 Kellogg's Tour of Gymnastics Champions. Kansas City also hosted the final selection event for trampoline for the 2008 Olympic Games.