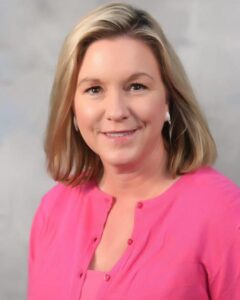 Kathy Nelson, the longtime president of the Kansas City Sports Commission and Foundation, will also become the leader of the city's convention and visitors bureau, Visit KC, effective January 1, 2022.
Nelson will lead both organizations after being at the helm of the sports commission for the past 10 years. In her expanded role, she will provide strategic oversight to both regional organizations, helping to generate economic development for the destination through meetings, conventions, sports and tourism.
"Kathy's steady leadership, efficiency and kindness when assembling sizable sports-related events—whether that be a Super Bowl parade or a youth sports camp—has helped elevate Kansas City's reputation as a first-class sports city, and we look forward to her building on this success with the Visit KC team," said Kansas City Mayor Quinton Lucas. "With a new airport terminal, expanded Streetcar, beautiful convention space and an excited and welcoming community, we look forward to Kathy, Visit KC and the sports commission continuing to cement Kansas City as the best convention and tourism city in the country."
The Kansas City Sports Commission and Visit KC will continue to operate as individual entities, maintaining separate staffs, boards and missions under the plan. Nelson will work to enhance alignment opportunities and long-range strategic partnerships to help propel both organizations forward.
"Throughout my career, I've had the honor of advocating Kansas City as a dynamic and welcoming destination," Nelson said. "As I take on this new role, I know both the Kansas City Sports Commission and Visit KC will continue to lead the charge for our city's ongoing growth and success. Our transition team, which includes Cindy Circo, Regina Croucher, Gloria Jackson-Leathers, Kevin Pistilli, Jeanette Prenger and Denny Scott, has been invaluable during this process and I can't thank them enough for their diligence and hard work."
Nelson has collaborated with Visit KC on multiple major sports events in the city and has served on the Visit KC board of directors in an ex-officio capacity since 2015. She will succeed Jason Fulvi, who left Visit KC in September.
Nelson is a Kansas City native who joined the sports commission staff in August 2010. She has been president and CEO since November 2011. Her background includes senior management positions in marketing, sales and promotions at Time Warner Cable and Metro Sports, in addition to a number of roles at FOX 4/WDAF-TV in Kansas City. She is also a former board member of the Sports Events and Tourism Association.