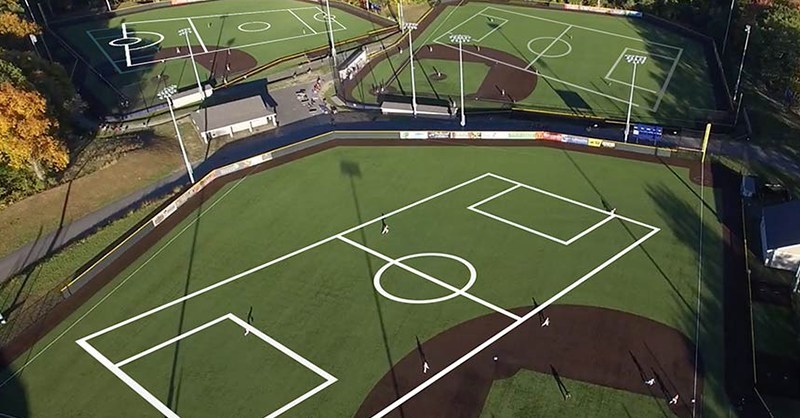 KemperSports has launched KemperSports Venues, a new business unit that will serve and support its portfolio of youth and recreation sports facilities.
KemperSports manages seven sports venues across the country and recently was named the exclusive facility manager and marketing partner for 3STEP Sports, a youth sports event and club team owner.
"The opportunity to partner with KemperSports aligns perfectly with our vision of delivering best-in-class youth sport experiences to our athletes, parents, coaches and fans at every event and facility," said 3STEP Sports Founder and Chief Executive Officer David Geaslen. "KemperSports' long history of managing sports properties will continue to elevate the 3STEP platform across the country."
KemperSports also manages golf courses such as Chambers Bay in Washington, which hosted the 2015 U.S. Open. It also organizes sports events such as the Maui Jim Maui Invitational, McDonald's All-American Games and the KitchenAid Senior PGA Championship. The new venture says it will offer management solutions at venues through operations, marketing and more.
"More than $9 billion has been committed to building venues that cater to youth and amateur sports since 2017," said KemperSports Chief Executive Officer Steve Skinner. "When you couple that with the fact that youth sports generate over $30 billion in spending, it is clear that it is a big and growing business. Our company was built on a passion for sports and exceptional service, and we look forward to continuing that tradition and enhancing the overall experience for all participants in the world of recreational sports and sports facilities nationwide."