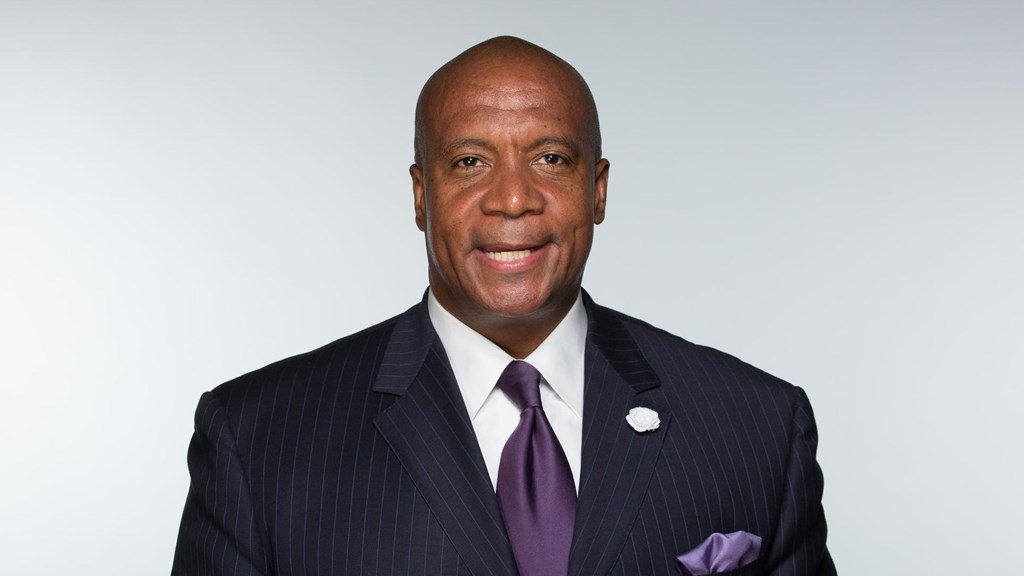 Kevin Warren has been named commissioner of the Big Ten Conference, succeeding longtime leader Jim Delaney, who will step down from the position in January after 30 years with the collegiate conference.
Warren, the chief operating officer for the NFL's Minnesota Vikings, becomes the sixth commissioner in conference history. He will start September 16, 2019, to take advantage of the transition time before Delaney's departure.
Warren is the highest-ranking African-American business executive working for an NFL team and is the first African-American COO in league history.
"Kevin is a visionary leader, an experienced, successful and highly respected executive, and a skilled communicator who is uniquely positioned to continue the traditions of excellence that have become synonymous with the Big Ten Conference," said Michael McRobbie, president of Indiana University and chair of the executive search committee. "Over a remarkable and pioneering career, he has developed a reputation among his peers and colleagues as an individual of enormous character, integrity, knowledge and passion, who has dedicated the majority of his professional career to the empowerment of young people and the positive impact athletics can have on improving lives and our society."
Warren has worked for the Vikings since 2005. Since being promoted to COO, his roles have included leadership in all business, financial and operational aspects related to U.S. Bank Stadium. He was involved in the design, construction, business, legal and operational components of the stadium, which opened in 2016. He also led the effort to build the Twin Cities Orthopedics Performance Center, the Vikings headquarters in Eagan, Minnesota.
"I am absolutely honored to become the sixth commissioner of the Big Ten, a conference with such rich history, tradition, and respect," said Warren. "The opportunity is an incredible and unique blend of my lifelong passion, commitment and experience. Positively impacting the lives of young adults has always been part of the fabric of my family and I will work tirelessly with our member schools to ensure that we are providing every possible best-in-class resource to enhance our students' educational and athletic experience, as well as empower them for success upon graduation."