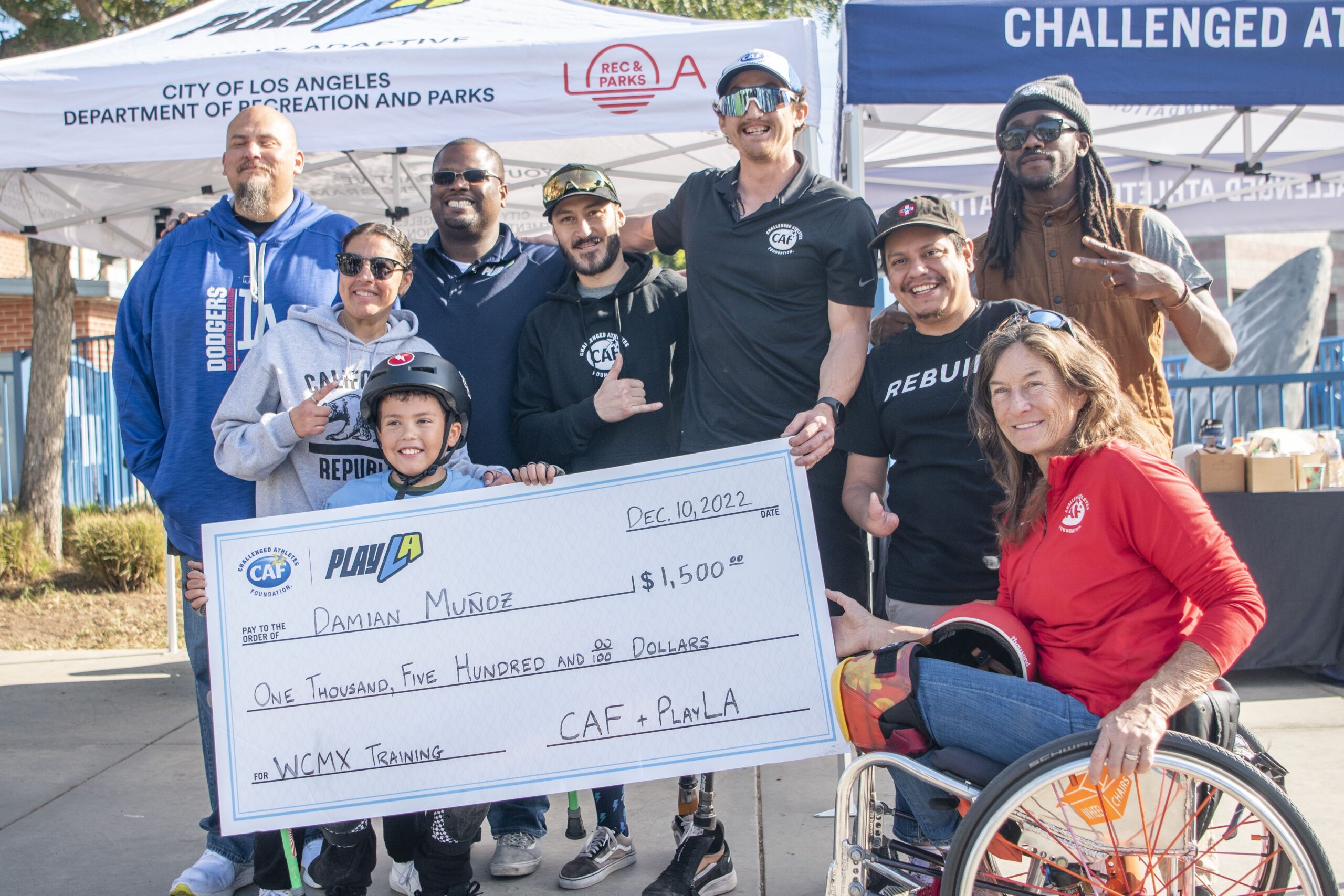 The City of Los Angeles Department of Recreation and Parks PlayLA Adaptive Youth Sports Program recently concluded its adaptive skateboarding classes, a first for the city's youth sports program.
Throughout the program, youth with disabilities participated in learning adaptive skateboarding and wheelchair motocross with support from the Challenged Athletes Foundation.
PlayLA held four adaptive skateboarding classes and one clinic as part of its fall 2022 adaptive sports programming, with a total of 58 participants. CAF coaches included Team USA Paralympians Mike Shea and Rudy Garcia-Tolson and adaptive skater Oscar Loreto Jr., who taught kids with disabilities how to use skateboards and skate in wheelchairs.
"When you skateboard, it's like a therapy in a way," Shea said. "You're not even really thinking about your disability. You're just living life in the moment."
"We see the stoke on their face, the excitement of learning something new. If they can skateboard, they can do anything," added Garcia-Tolson.
PlayLA and CAF presented Damian Muñoz, a 9-year-old skater, with a surprise grant of $1,500, which will allow him to continue training for WCMX. Muñoz, who has caudal regression syndrome, participated in three of the four PlayLA adaptive skate classes and shared his dream of becoming a professional and going to the Paralympics in 2028 and trying to win the gold medal.
"We are so proud to have hosted the city's first-ever adaptive skateboarding program," said Laura Island, city of LA Department of Recreation and Parks Principal Recreation supervisor. "Since we launched in November 2021, we have welcomed nearly 300 kids with disabilities to our PlayLA Adaptive Youth Sports Program. We are already seeing the impact on these kids' lives and look forward to continuing to provide transformative opportunities for youth of all abilities to discover and participate in a sport they are passionate about."
For the 2022–2023 school year, LA28 committed $17.5 million to fund expanded PlayLA programming, including new Olympic sports like surfing and skateboarding and a major increase in adaptive programming for kids with disabilities. These offerings are providing significantly more opportunities for LA kids with an emphasis on increased equity and inclusion.
This winter, PlayLA will again feature a lineup of adaptive sports, including sitting volleyball and adaptive archery, supported by the Triumph Foundation, and para equestrian, supported by Ride On, while adaptive swimming is ongoing each sports season.