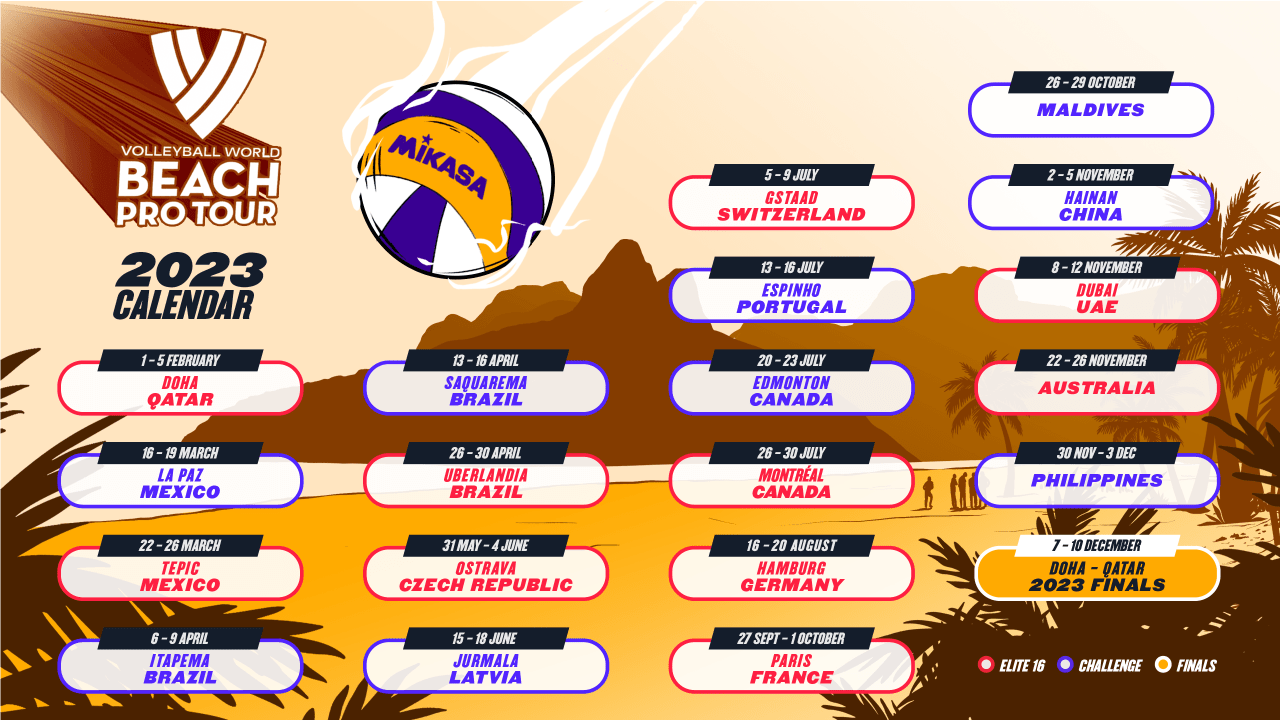 The Volleyball World Beach Pro Tour has announced the competition schedule for the 2023 season.
Following the success of the inaugural season, the Beach Pro Tour will travel to new, familiar and iconic locations across four continents.
The Elite16 event in Doha, Qatar, kicks off the season on February 1. Tepic, Mexico, and Montréal headline the new stops on the tour in 2023. The calendar will also see several return stops from the 2022 season, including Roland Garros in Paris, Hamburg in Germany and Dubai, which will return in 2023 with an Elite16 event.
"The first season of the Beach Pro Tour has seen the world's best teams compete at the highest level and we are looking forward to building on that success in the competition's second season in 2023," said Volleyball World Chief Executive Officer Finn Taylor.
Challenge event locations include Itapema, Mexico, the Maldives and Espinho, Portugal. New Challenge stops will head to Saquarema, Brazil; Hainan, China and the Philippines. After 10 months touring the globe in South America, Europe, North America and Asia, the Beach Pro Tour Finals 2023 will take place December 7–10, 2023, at Aspire Park in Doha.
"We are taking beach volleyball to fans in all corners of the world next season and the 2023 calendar represents a great opportunity for fans of all ages to rub shoulders with Olympic and world champions in some truly breathtaking locations," Taylor said.